Ah, summer, the time most of us 'normal' human bodies dread. Rarely do any of us fit the beauty standard that photoshopped models portray. If any of you do, congratulations, you have outdone models themselves! For the rest of the body types out there, who cares about media?! Actually, I kinda do. No lie, the brainwashing has seeped into some fissures of my brain, but it doesn't mean that I am going to hide myself from the world! Not me, it just means I will wear different types of clothes and swimsuits to hide the bits of me I have not fully accepted! Yay fashion and unattainable beauty standards! Just kidding!
Summer is all about the beach and therefore this month's focus is all on the one piece swimsuit. I'm not entirely ready for a full on swimsuit photoshoot, so I decided to wear it as a body suit!
I have seen a ton of body suits this year. They are super cute too! If I wasn't all about the greener way of life, I would have gone overboard like your typical North American girl with disposable income and relished in being ignorant, of everything. Ignorance really is bliss. Sigh.
Despite that, I would like to try one. My solution? Why this one piece swimsuit of course! I was really drawn to the old style this suit was influenced by, and of course the colour called to me. This wasn't an initial favorite for my body type (so the ladies in the fitting room said) and maybe it still doesn't suit my body perfectly, but when you like something this much, I say your confidence will make it look great! At least I am hoping that's what I am exuding in this experimental outfit (for me it is experimental).
This week I wanted to try and see if it would suit a skirt. Would it be possible to fancy it up? Yes, absolutely. Would I wear this to a red carpet event? No. Although I would definitely be tempted to wear it out to a bar, just saying. I'm one of them classy folk.
I honestly wish Canada was more 'fashionable' or fashion minded. In Asia I would be comfortable wearing this out without being side eyed and feeling like I am overdressed. Canada, please catch up to my crazy sense of style, I would really appreciate it. Then again, if everyone was so fashion forward, I wouldn't stand out so much, ah, first world problems. But I will say, everyone looks mighty nice in the current trends, I won't lie about that. I am either very behind or ahead of my time; most likely I'm so far behind that it's ahead. How's that for some timey wimey nonsense? (you will be my favorite person if you get that reference!)
I think this would suit a nice boat party, or an evening dinner. Would you agree? Anyways, I'm off to get some major side eye (or in my world – attention) from the grand people of Calgary.
Don't stop shopping your closet!
Love from your city dwelling hippie in training – Tantan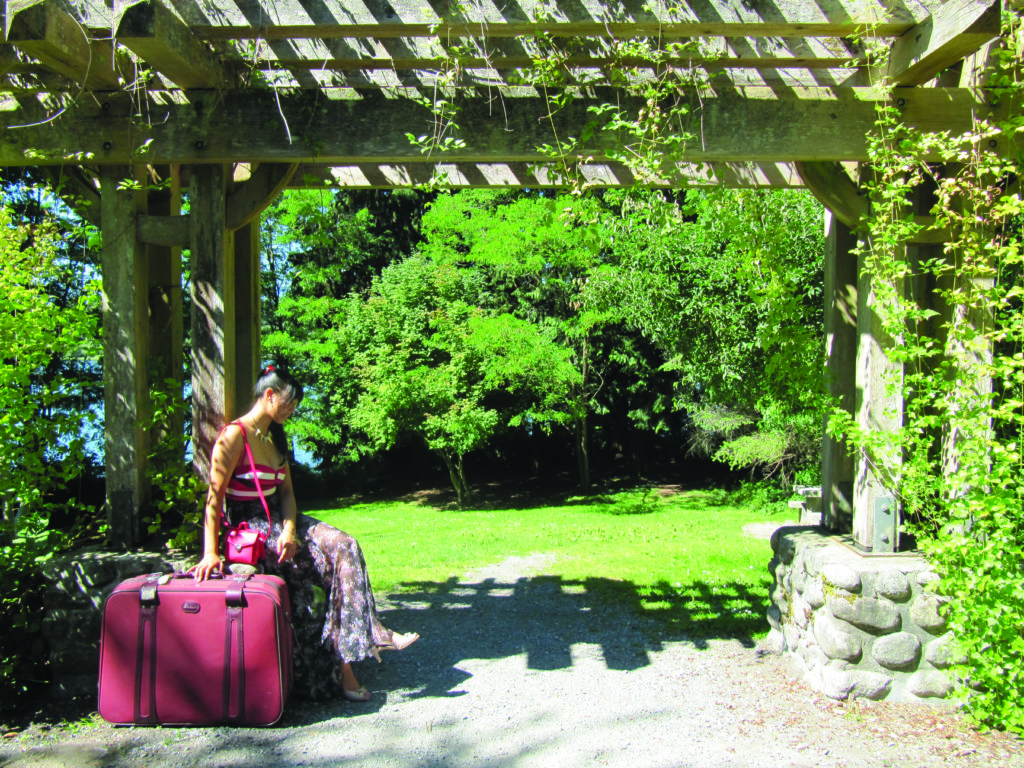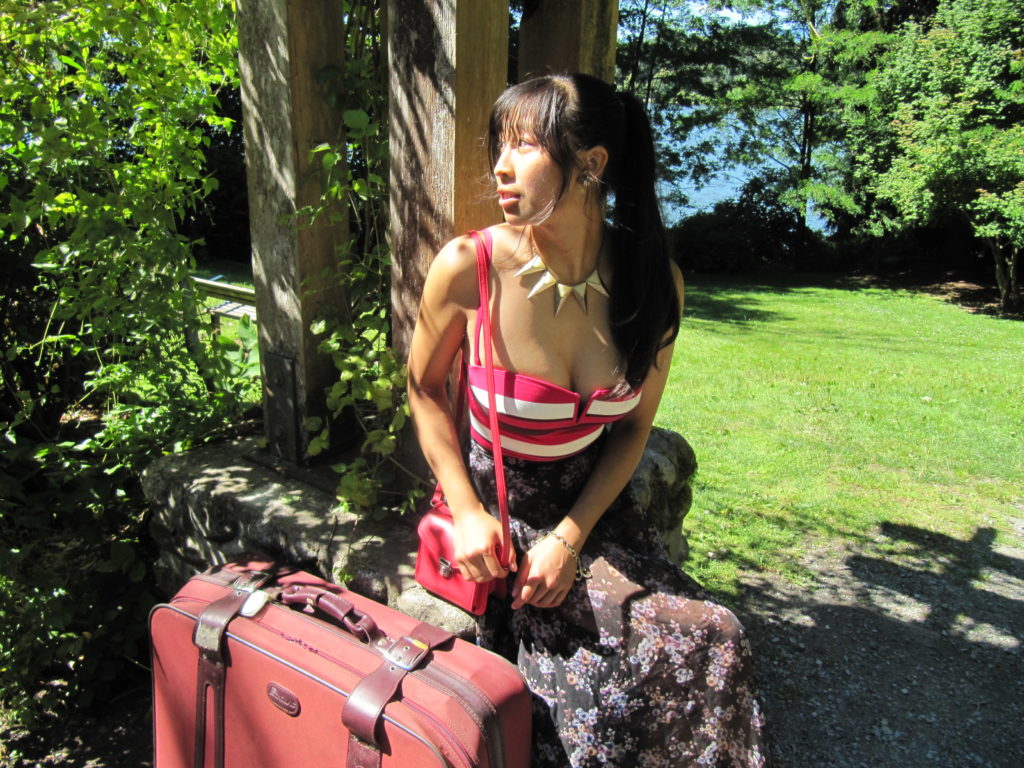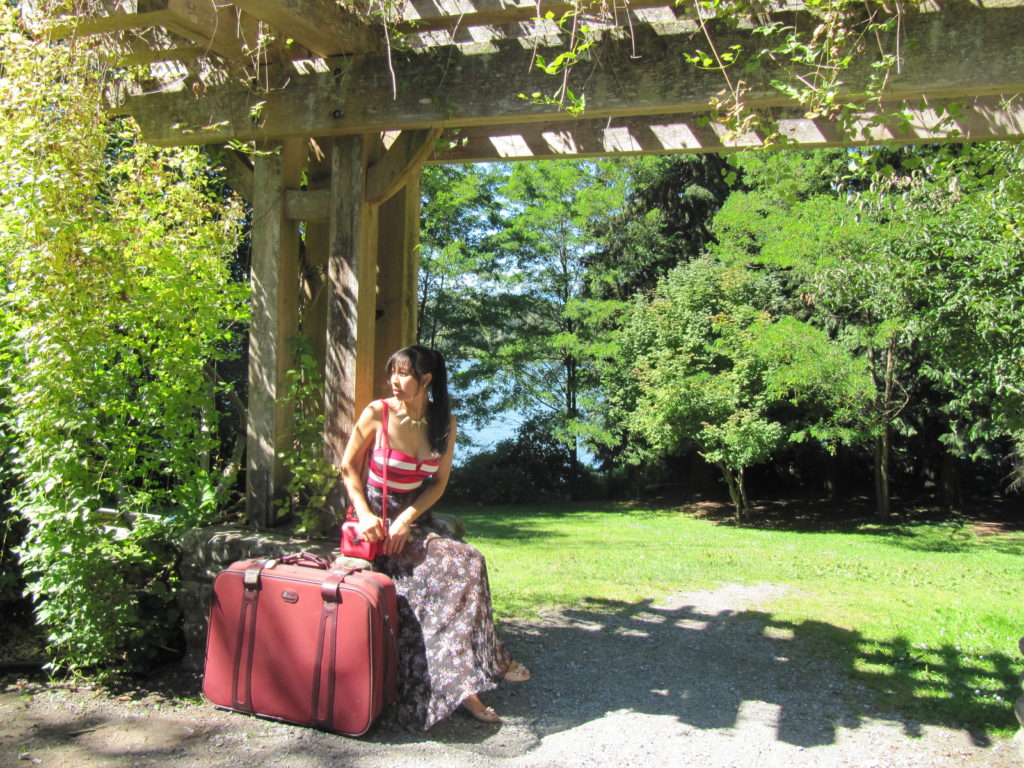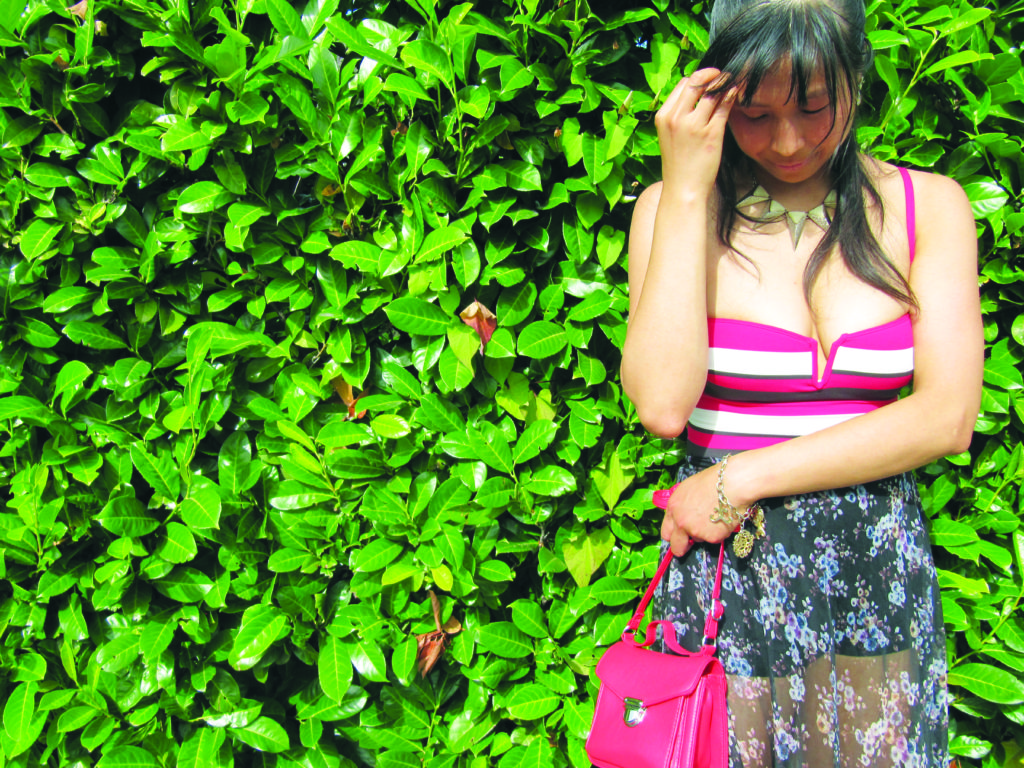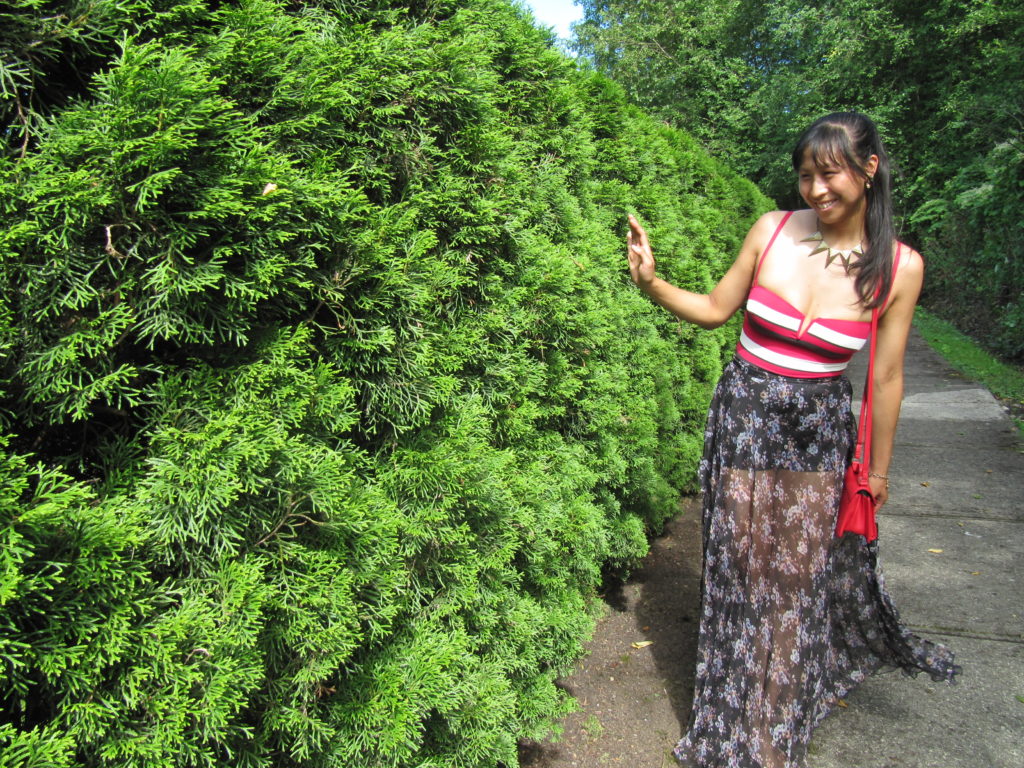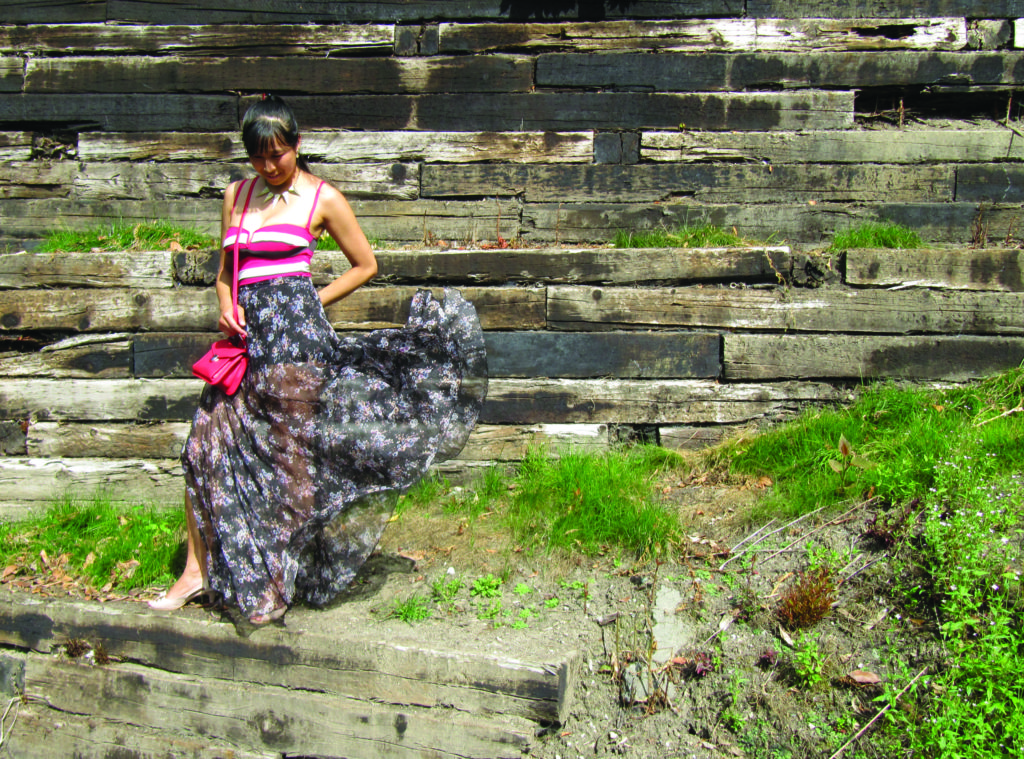 Triangle Necklace – Owned since 2015
Swimsuit – Owned since 2015
Purple Floor Length Skirt – Owned since 2014
Red Hand Bag – Owned since 2015
Gold Bracelet – Owned since 2010
CREDITS
Photographer: Criselle A