The summer continues and we are moving onto the 3rd week of wearing a swimsuit all month long.
This swimsuit has been in my closet for a few years now. I never thought of using it for anything other than swimming, but I don't think it was meant for swimming either. I think it was intended to make the wearer look very stylish and meant for lounging by the pool. I say this because swimming in it has been difficult. The bust portion fills up with water as I attempt any forward motion, and then it goes with the flow, if you know what I mean. Basically I have had a few mishaps. You can only imagine – actually, please don't. Let me guess, too late?
I have found that you can get very creative with your swimsuit and make it useful for a day out with friends, or even push it for an evening dinner date. Could you go as far as a gala? Maybe, you could call it Avant Garde. Who am I kidding, who has the money or the class to go to a Gala in Calgary? Not I.
I'm trying to push my own boundaries and see where I end up. It's too easy to put on your favorite items everyday and neglect the rest of the closet. I hope I am doing my clothes justice and treating each and every one of them with the respect they deserve. This time, I'm giving love to some pointy toe beige heels and a pair of neutral pants. That way the red in the entire swim suit pops!
Hope you enjoyed how I styled a one piece for a day out. What other ways would you wear this one piece suit?
Love from your city dwelling hippie in training – Tantan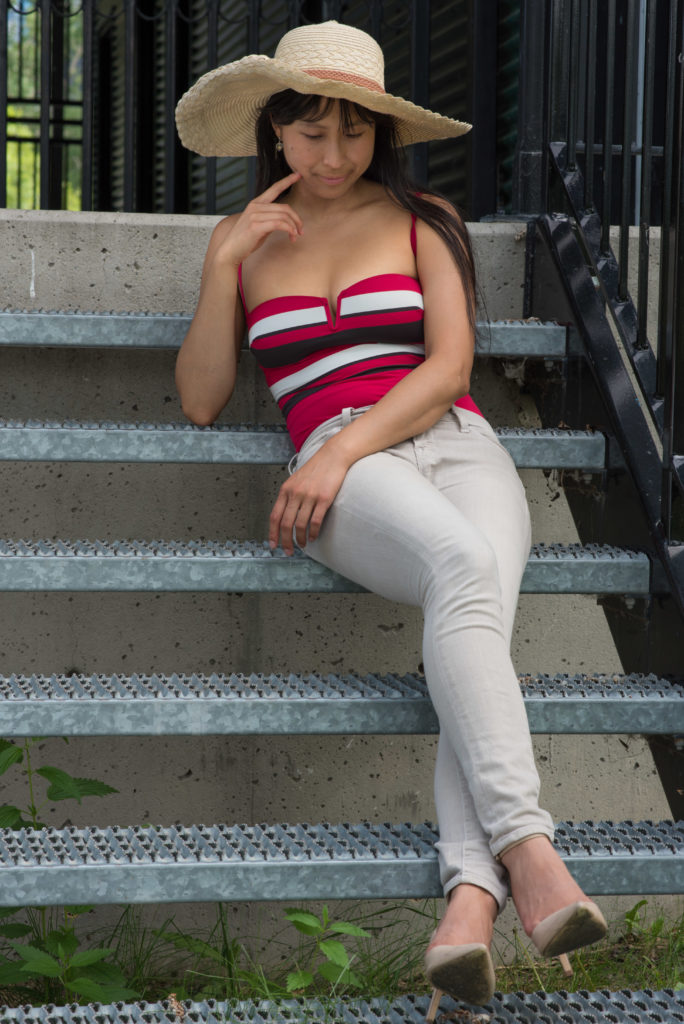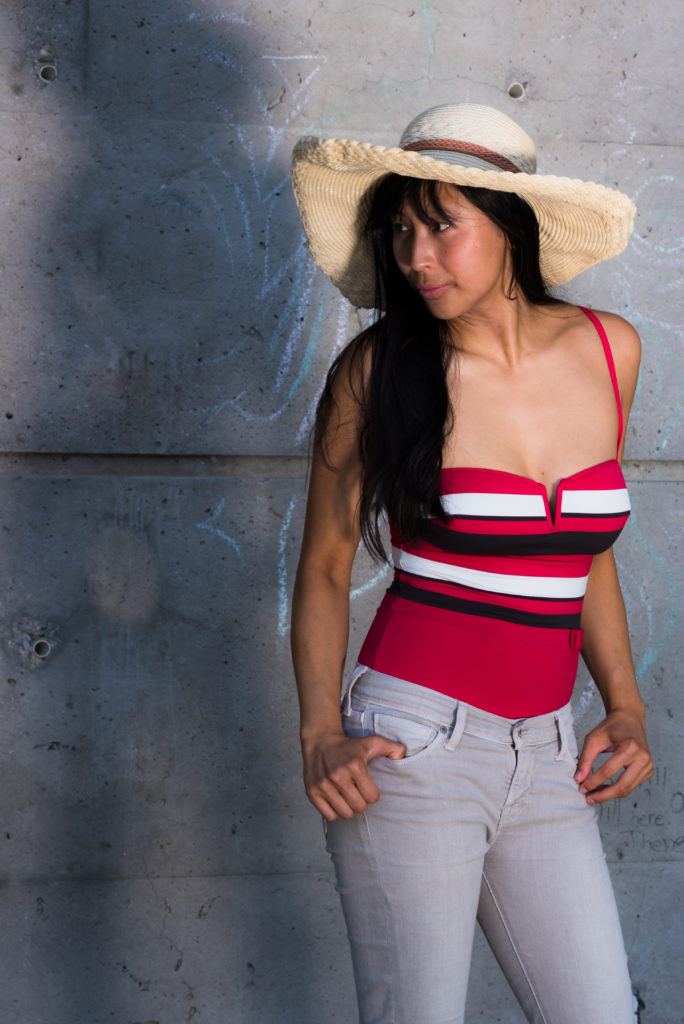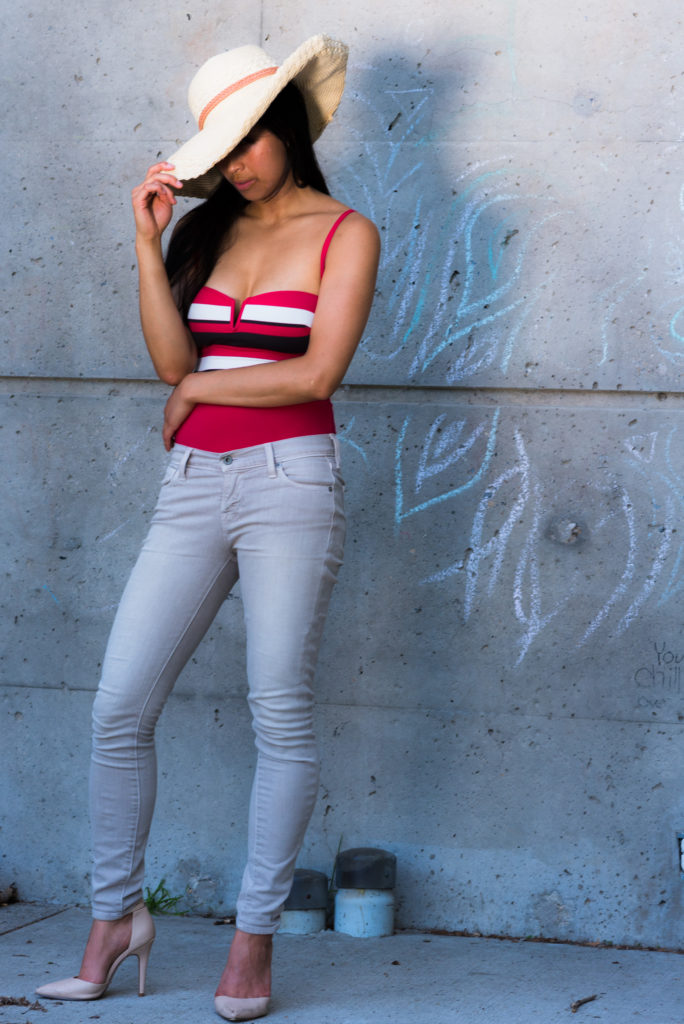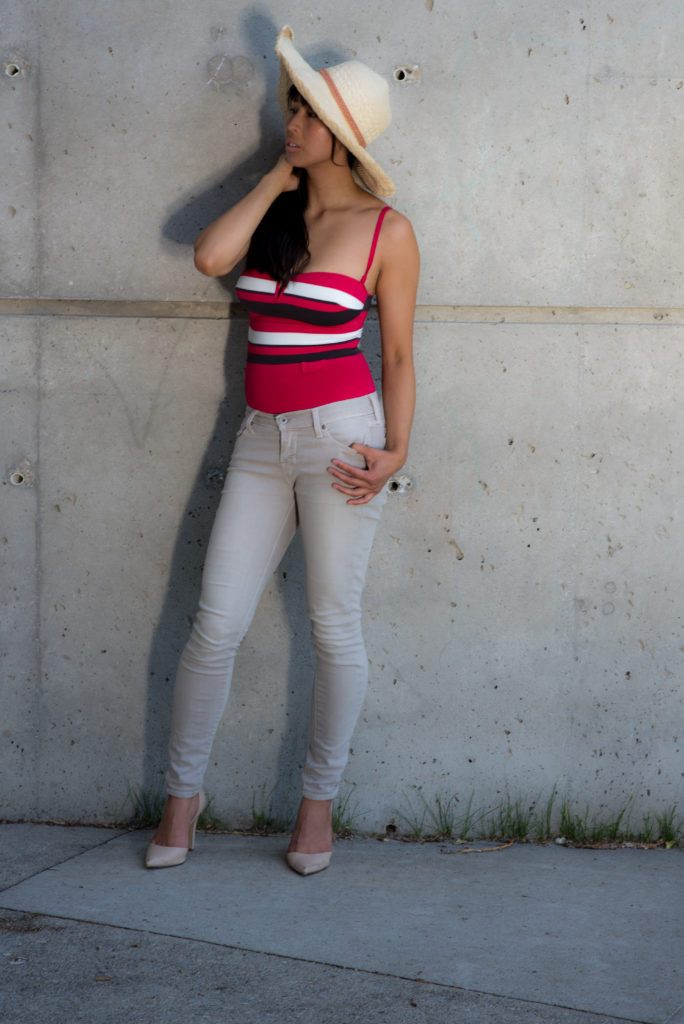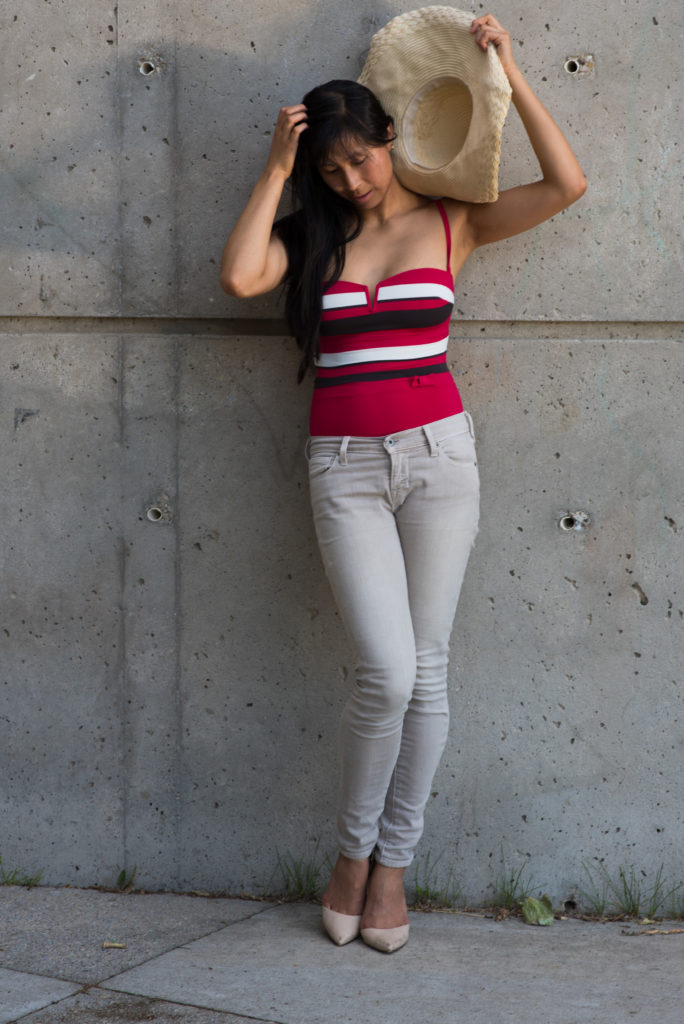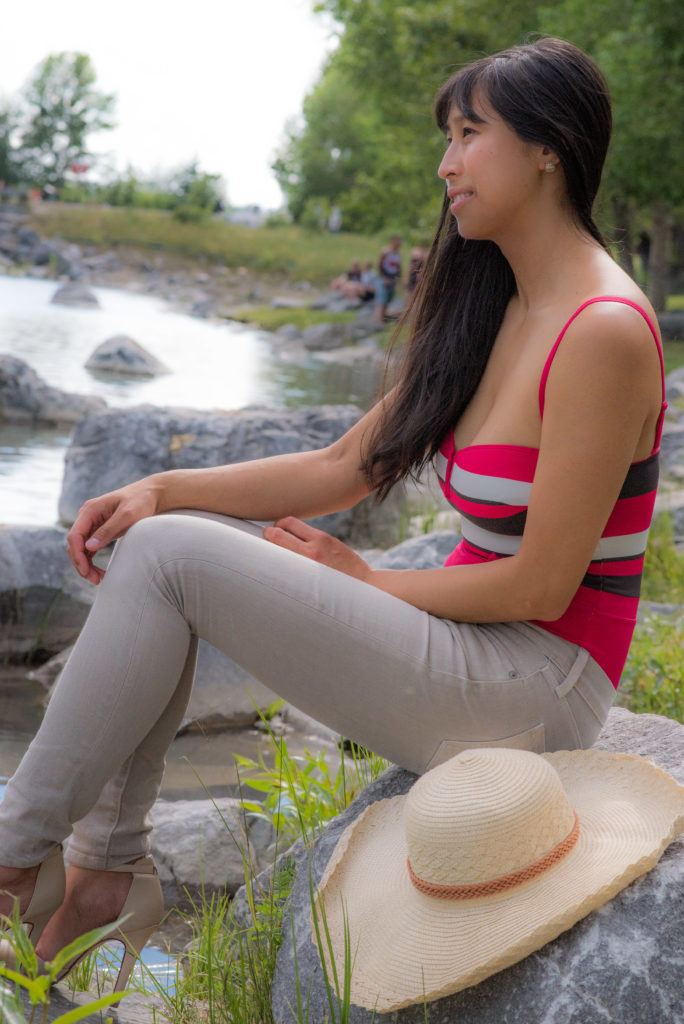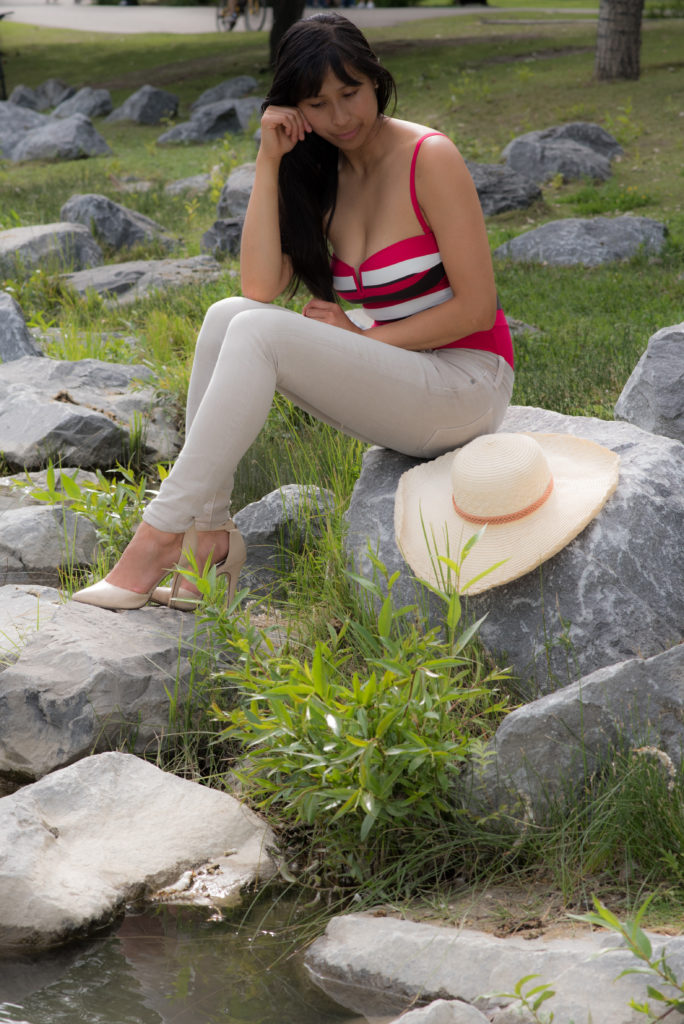 Wide brimmed hat – Owned since 2007
Swimsuit – Owned since 2015
Beige Pants – Owned since 2015
Beige pointy Heels – Adopted from a friend in 2015
CREDITS
Photographer: Geoff