Last post I talked about bodysuits and added a Tantan touch of style to it; I have continued the theme of bodysuits into this post too. The last post was with a long skirt, although super dreamy, it's not always ideal for a day of running around. This time it's a little more casual with bright orange floral shorts and a fan to keep me nice and cool.
I can see why body suits are so popular now. They aren't bulky, it shows off your figure and keeps you cool for the summer. (Points for anyone that gets that last reference!) I'm thinking this may be one of my staple items from here on out. Super cute, super easy, lots of colour, what can go wrong? Totally forgot about the bathroom situation… Always make sure you give yourself a good 10 minutes to undress and put it all back together once you do your business! I think that's the only downside. Otherwise, love it!
Can you see why I love colour so much? It just makes me so happy! You will always stand out and get some sort of facial response from anyone passing you by, be it positive or negative. Don't expect all your experiments to go right, playing with colour can go south, but at least people's face will tell you if they approve or not, and that is one of the most entertaining aspects of fashion – people deciphering what you were thinking when you walked out the door.
My challenge for you this coming week, have fun and experiment! Make those heads turn out of curiosity! It will give you a huge ego boost. Just stop your thoughts at 'I look good.' That's all that needs to cross your mind.
Have fun with your closet!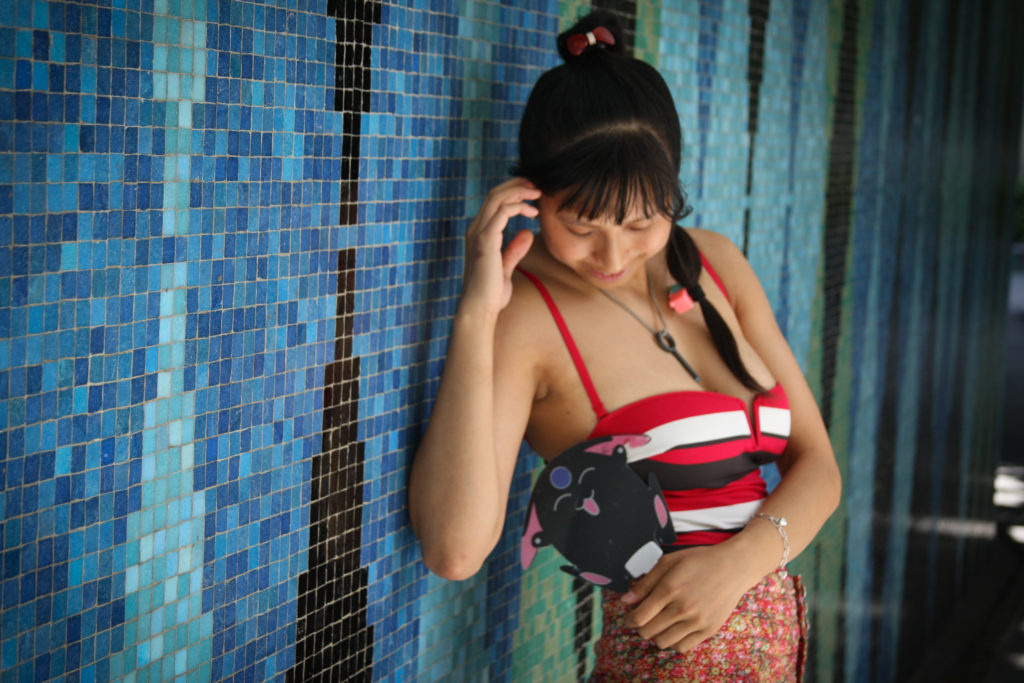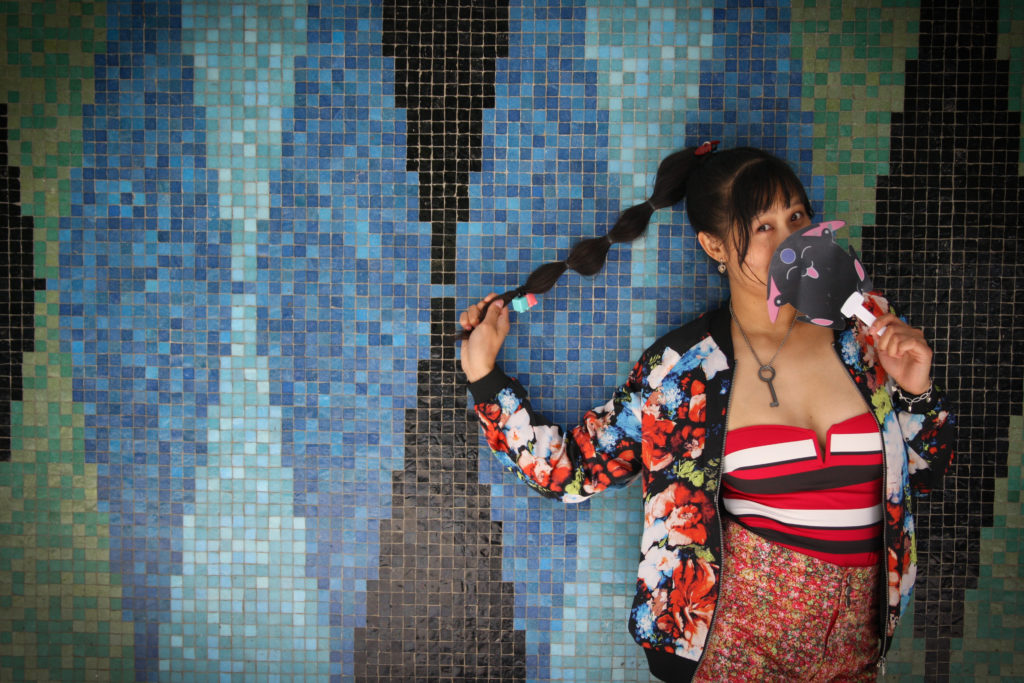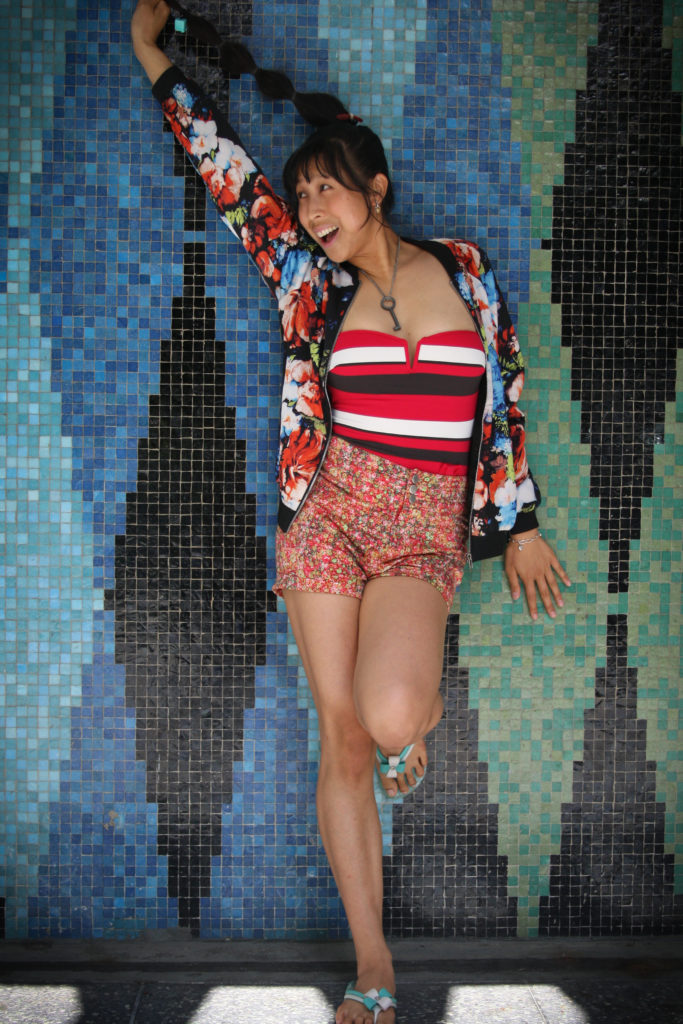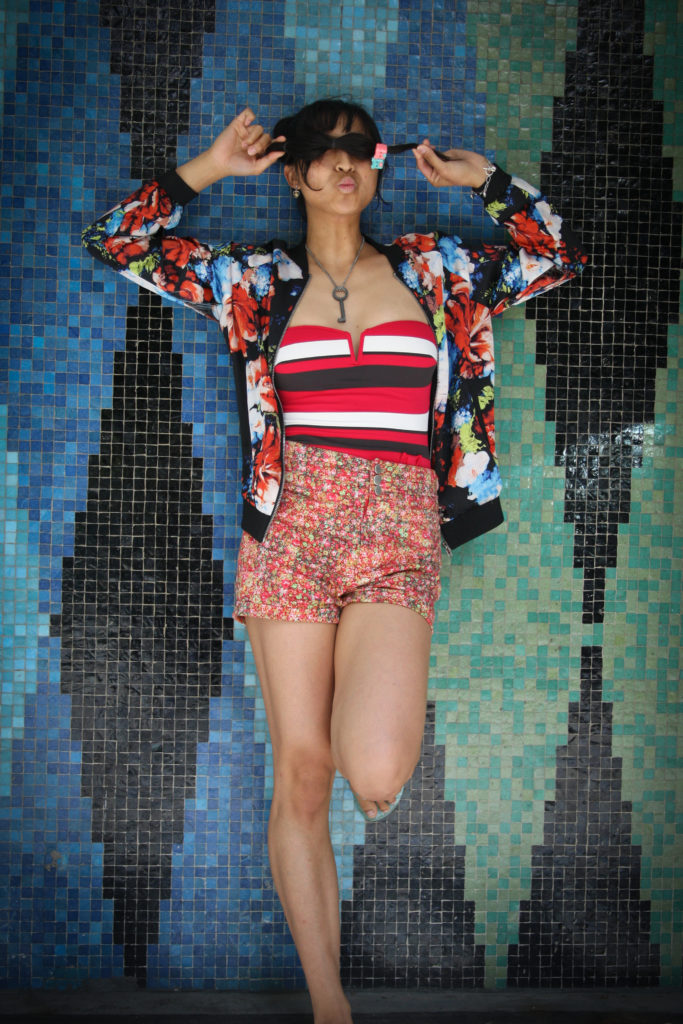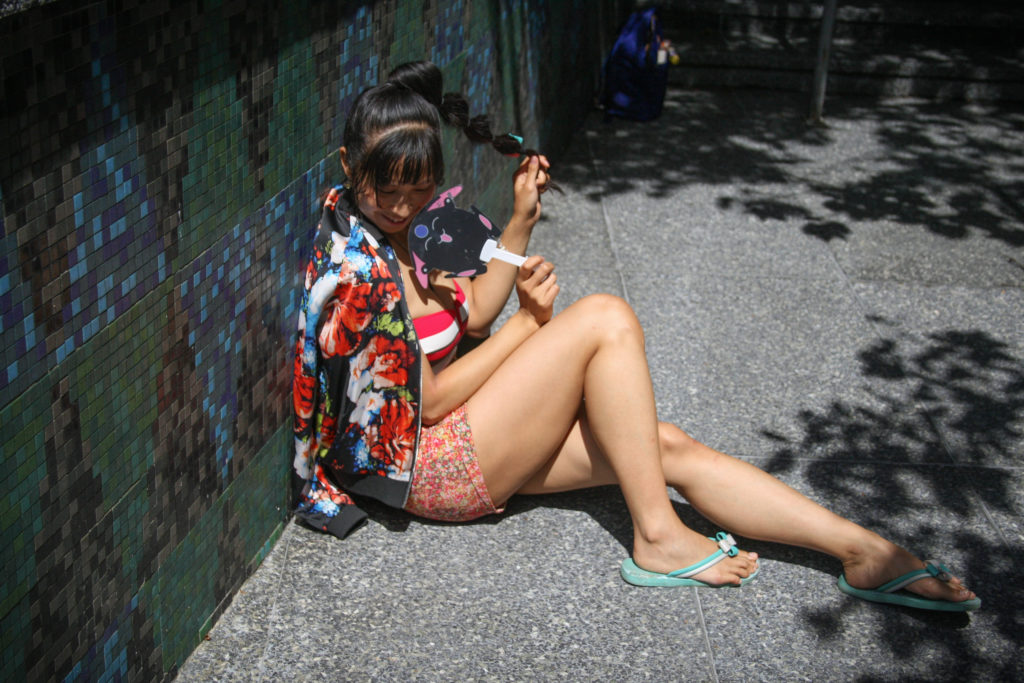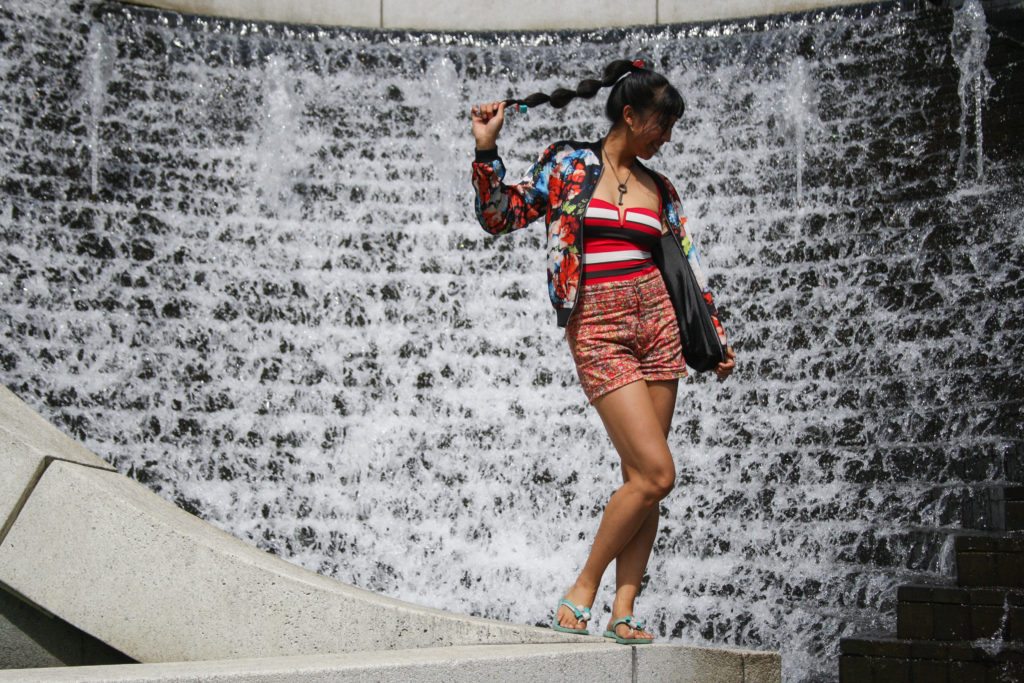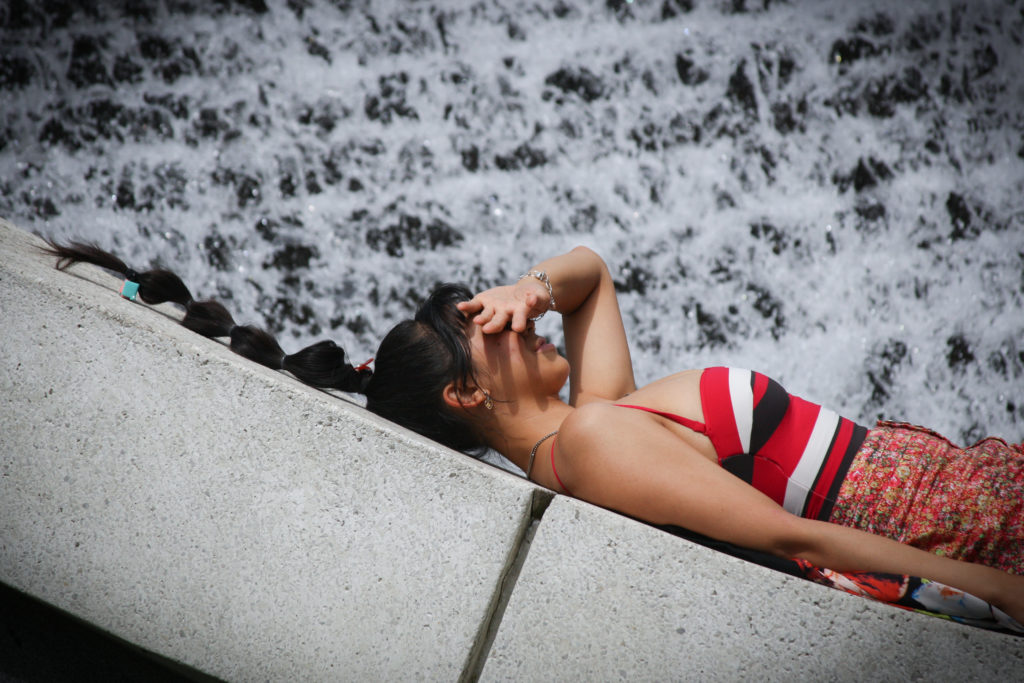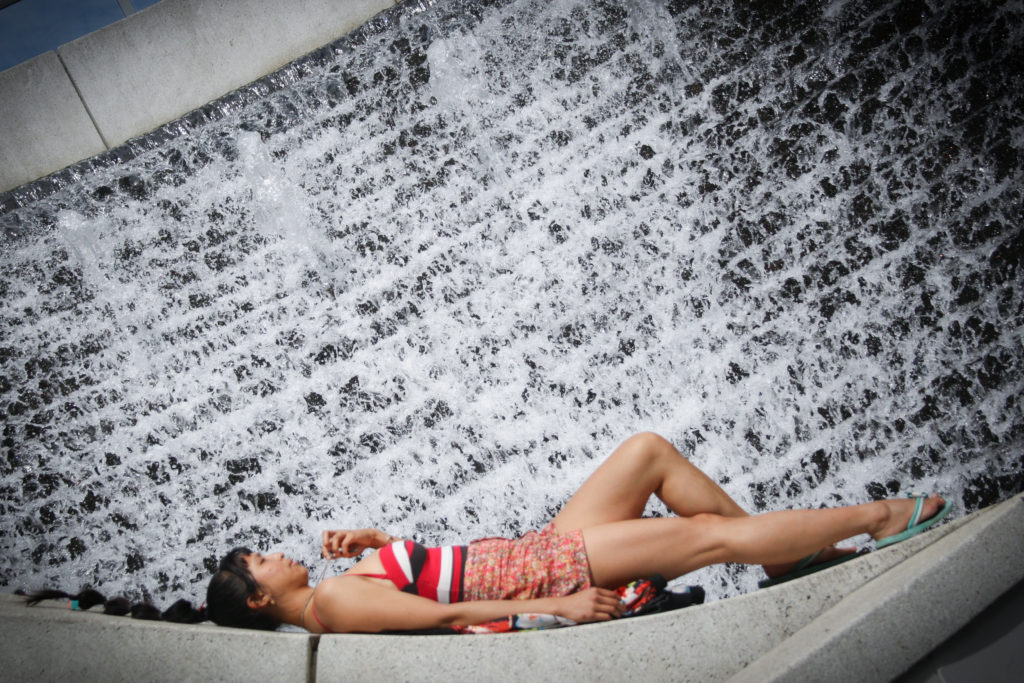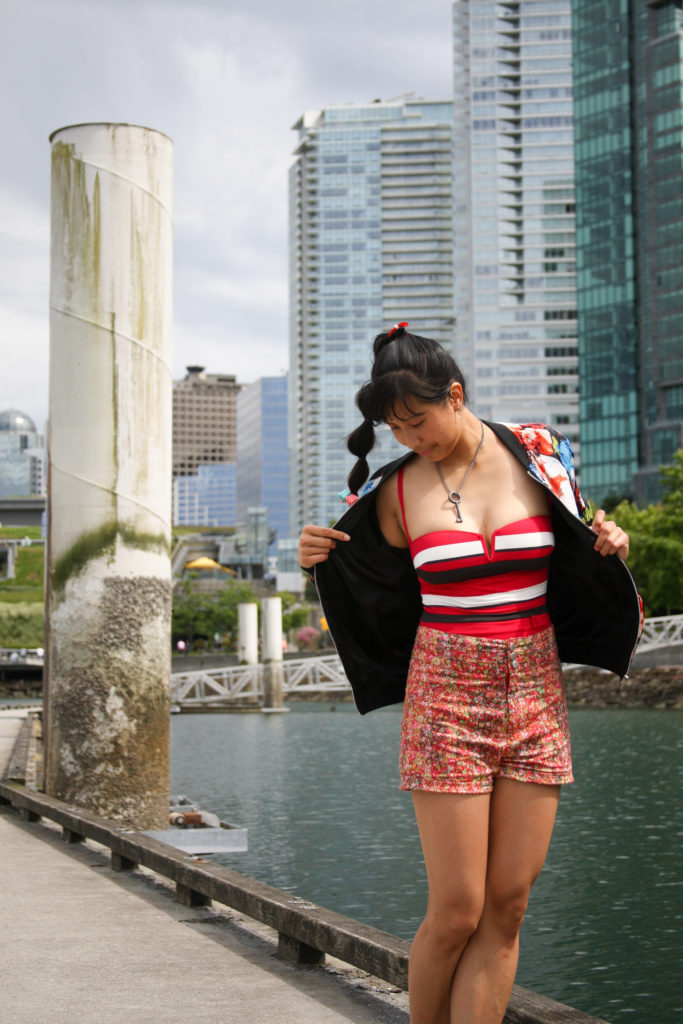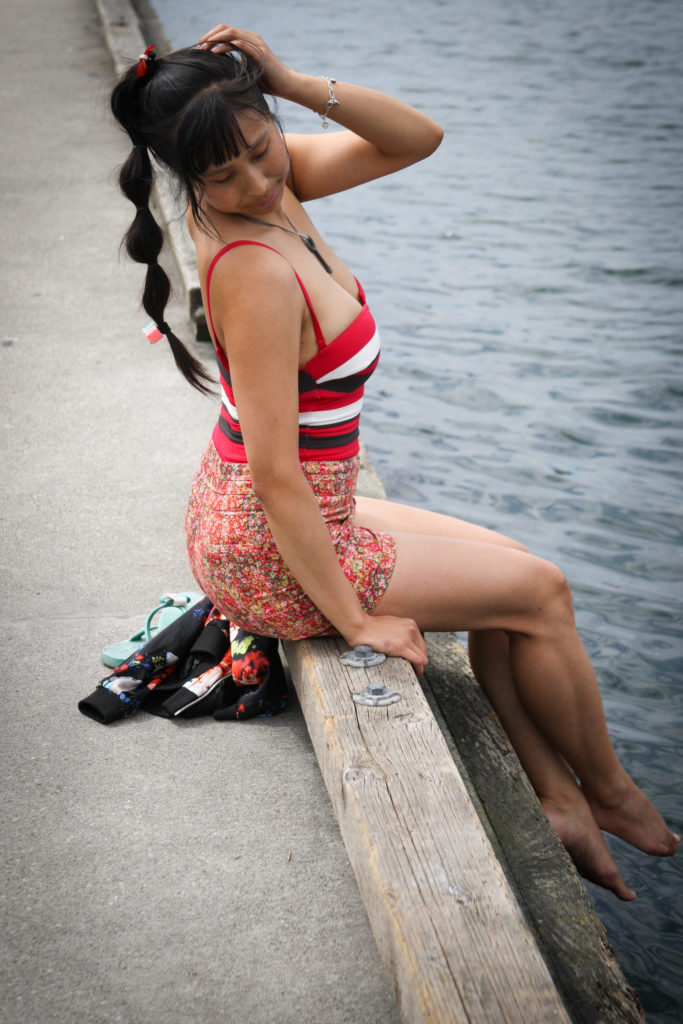 Love from your city dwelling hippie in training – Tantan
Floral Bomber Jacket – Owned since
Key Necklace – Owned since 2007
Swimsuit – Owned since 2015
Floral Orange Shorts – Owned since 2015
Turquoise Flip Flops – Owned since 2008
CREDITS
Photographer: Amy Scott