Hello all!
How has your summer been? It's been surprisingly hot here in Calgary, not hot as in ooohhhh, I'm so hot I need a fan, **cue the attractive people walking in with palm leaves to fan you here** but hot as in Gah! If I stay out here any longer I'm gonna melt, and this fan is useless! **cue hot sweating mess of yourself (me) here** hot.
I had originally planned on showing off a cute pink sheath dress I thought was worthy of wedding season, but I learned too late that it has too many layers and would probably be the cause of my heat stroke. So I scrapped that idea. But, I am even happier with getting the chance to show off the runner up for this month – a chiffon like, floor length skirt, with built in shorts. It's just so dreamy. Sigh.
It makes me think of vacation, and that is where my dreaming heart lives – in this ethereal long skirt and short sleeve tie front top. Just simply enjoying sunsets in this warm weather and spinning around like a maiden showing off her lovely dress.
I find this perfect for those hot summer days you realize you should have stayed inside. It's light weight, covers you from the harsh rays of the sun and gets a ton of compliments. I know, I look good, thank you.
It's also a tad scandalous, wouldn't you agree? The length fools you into thinking you aren't going to see any skin, but up close BAM all you get is leg! Thank goodness for the built in shorts. Otherwise I would really be putting on a show. I ain't doing that for free!
I guess you could say this skirt is easy, breezy, beautiful and all about them legs.
Thanks for taking the time to read this!
Love from your city dwelling hippie in training – Tan tan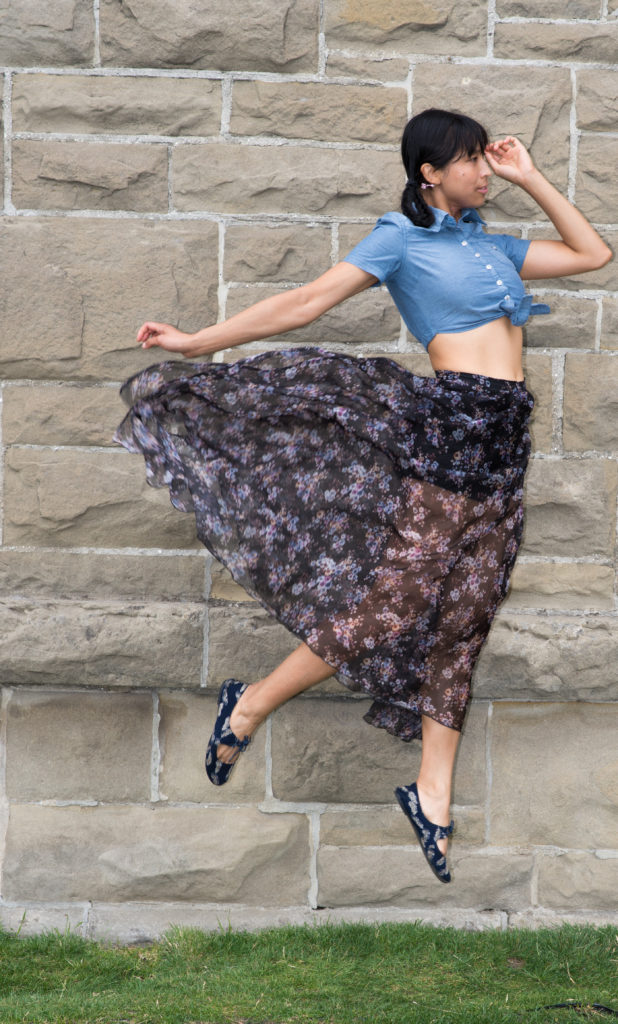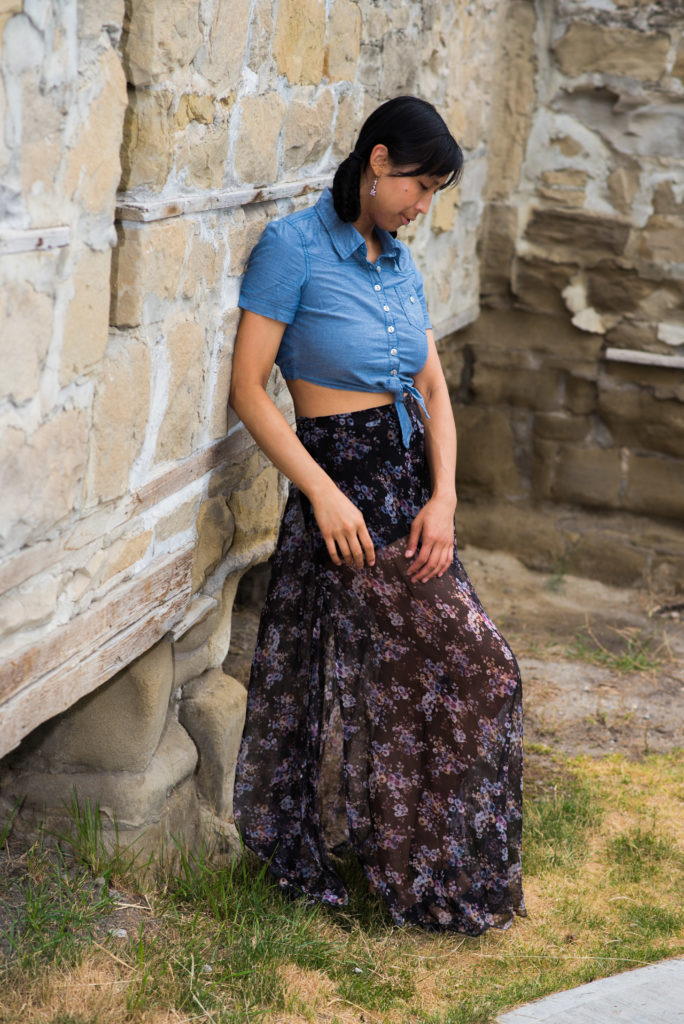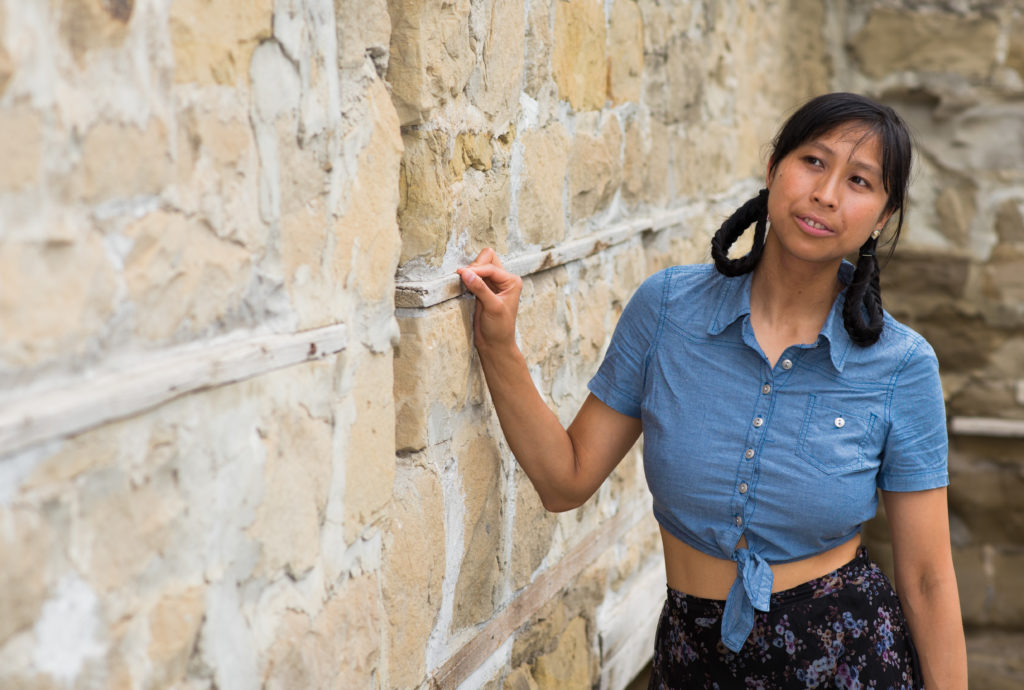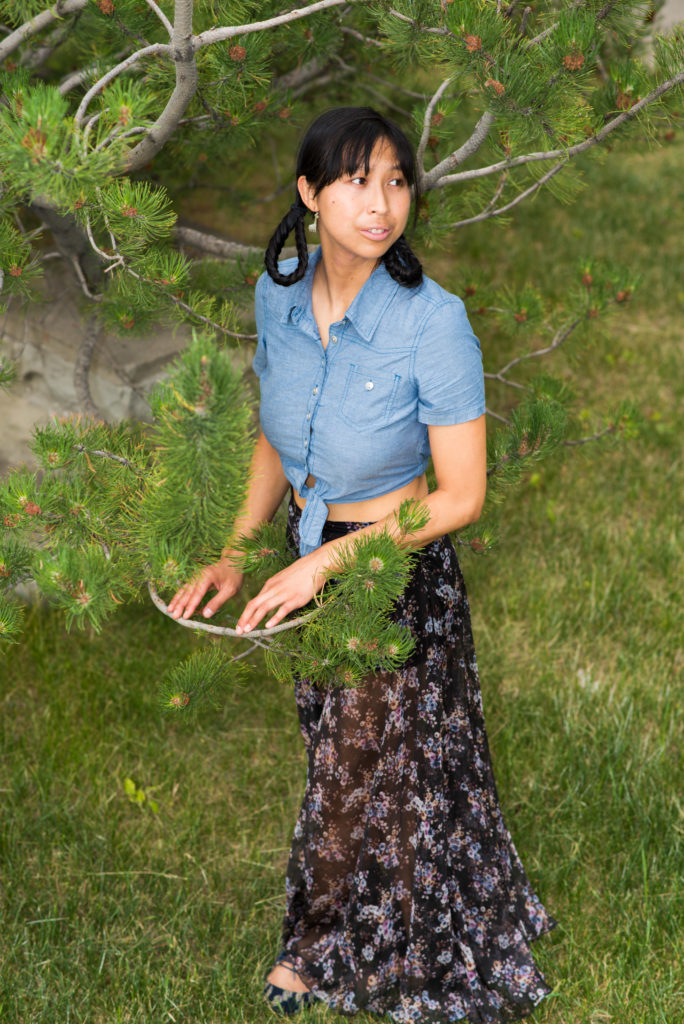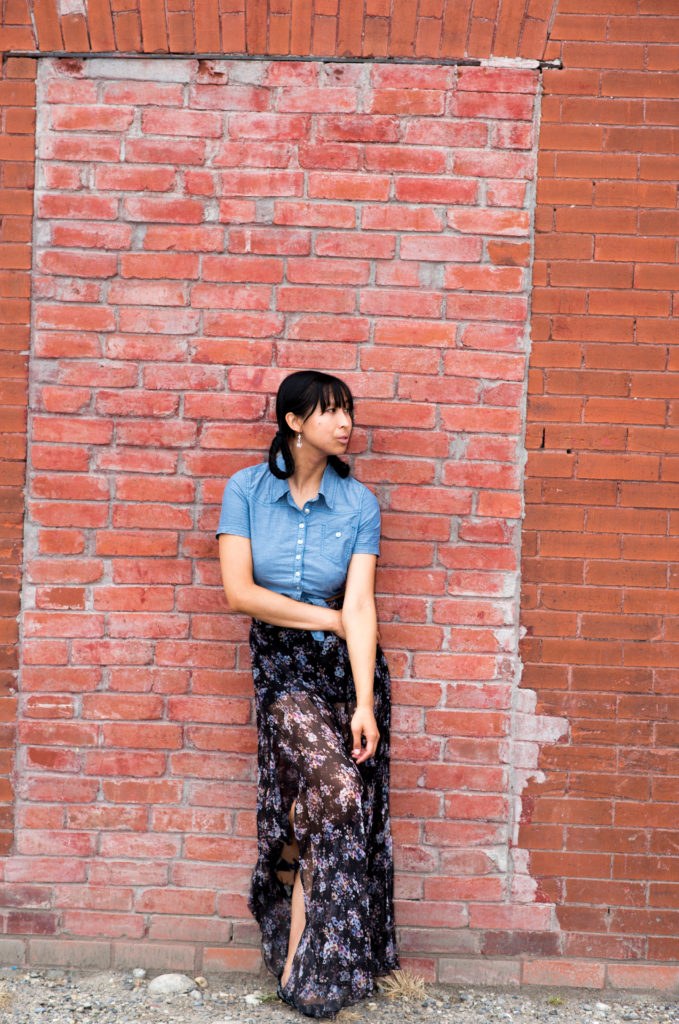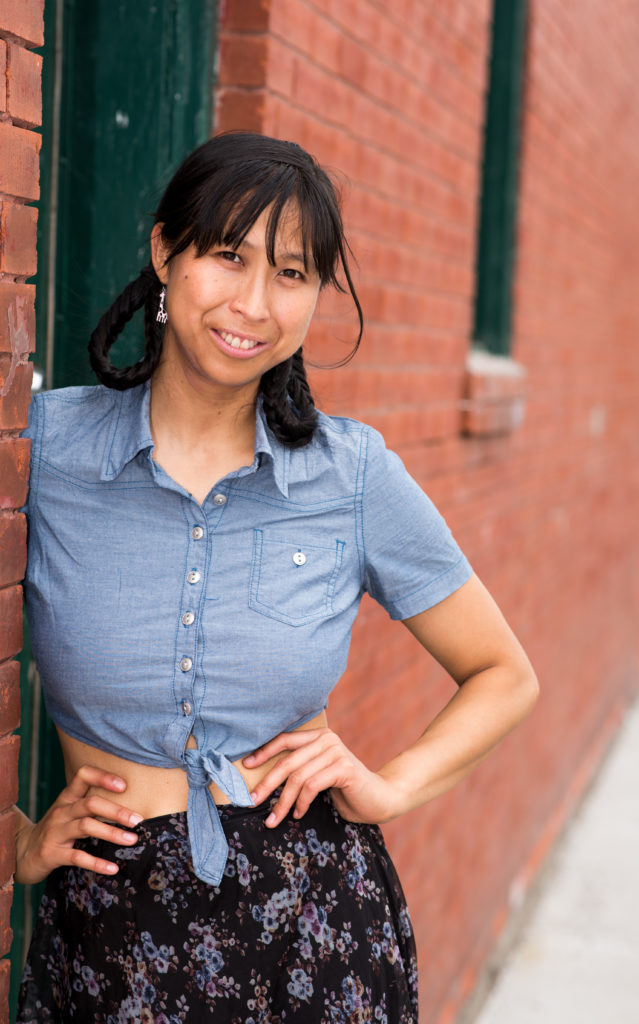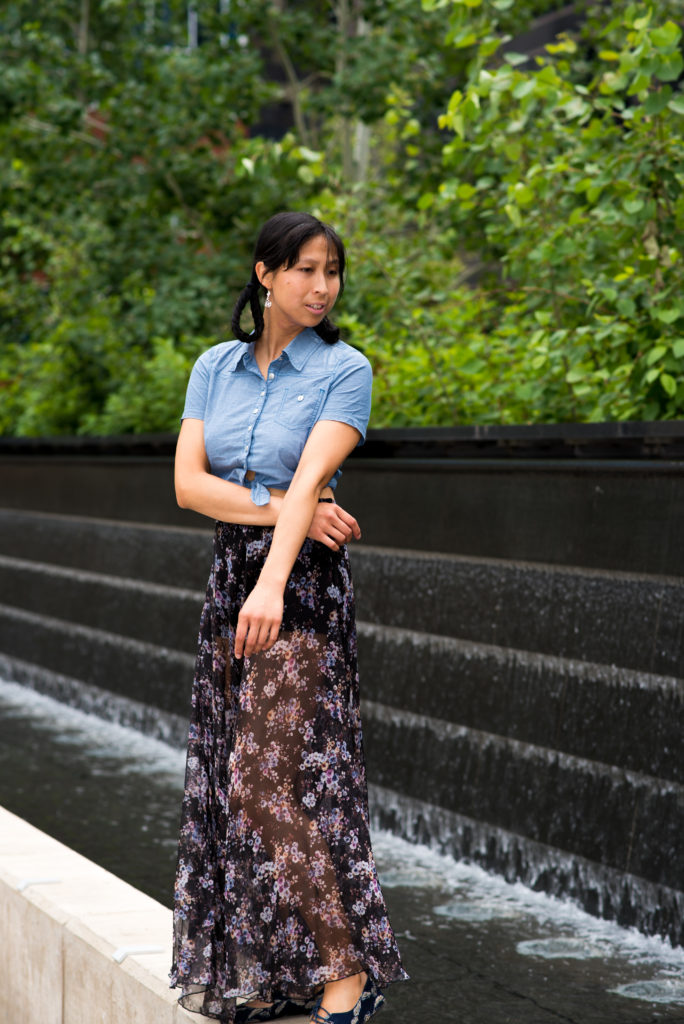 Denim Blue Cropped Top – Adopted from my younger sister in 2015.
Long Sheet Purple Skirt – Owned since 2014.
Floral Feather Shoes – Owned since 2013
CREDITS
Photographer: Geoff