I love anything colour. That is why I fell in love with this pink lace dress. It just screams to the sun that it better be a nice day, or else the power of the pink dress will attack the sun itself. Yup, I said it and I am sticking with it.
It is such a vibrant colour! I can't get over how lovely the lace is too. Pairing it up with a leather jacket brings out all the qualities I love about this dress; I can dress it up and down. Gotta love versatility.
There isn't too much of a story behind this leather jacket, other than I know it was a baby lamb… Sorry animal lovers. I made this purchase when I worked in retail and was expected to buy things all the time. There's so much pressure to look like everyone else in the store! So I caved. Great price for a baby! Too soon?
I know there is going to be controversy here, mainly due to the jacket of choice, but this was before my days of awareness. I know that doesn't excuse my ignorance, but it would be an even bigger waste just to throw it out because my eyes have opened. It would be like a new ethical shopper throwing out everything in their closet associated with fast fashion. That's added waste to the landfill and shows a lack of appreciation of what you already have. With that said, no, I am not getting rid of all my leather and fast fashion purchases from when I was a consumerist ghost.
For those that want to buy leather, but not support the industry, I suggest buying vintage, second hand, or if you are lucky you can adopt one from a friend.
What are your thoughts about the hide industry? It's going to be an interesting conversation.
Love from your city dwelling hippie in training – Tantan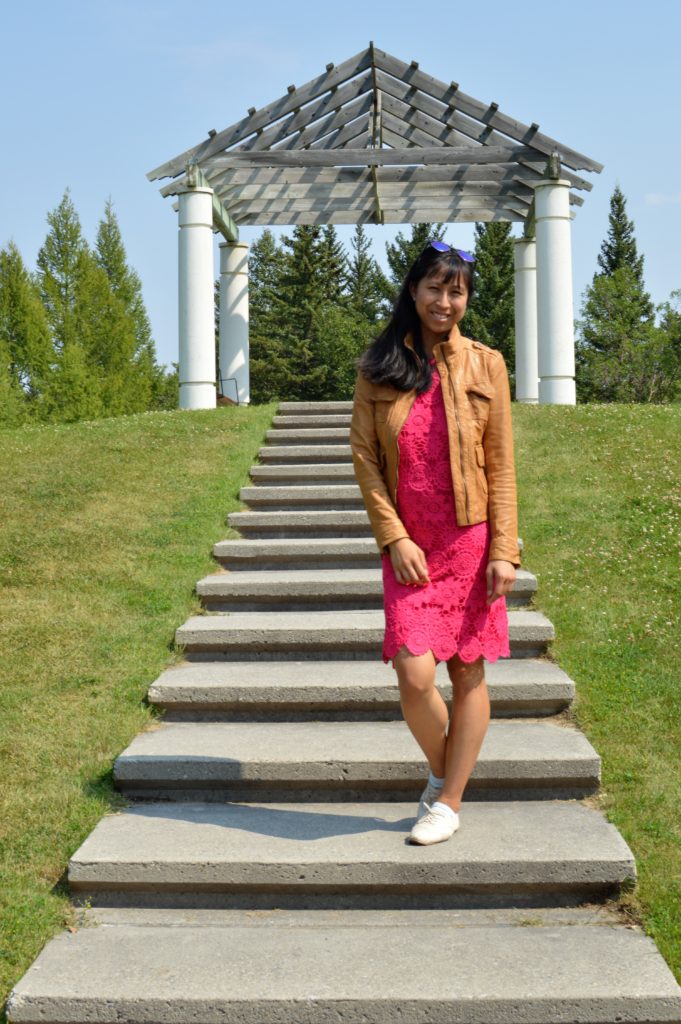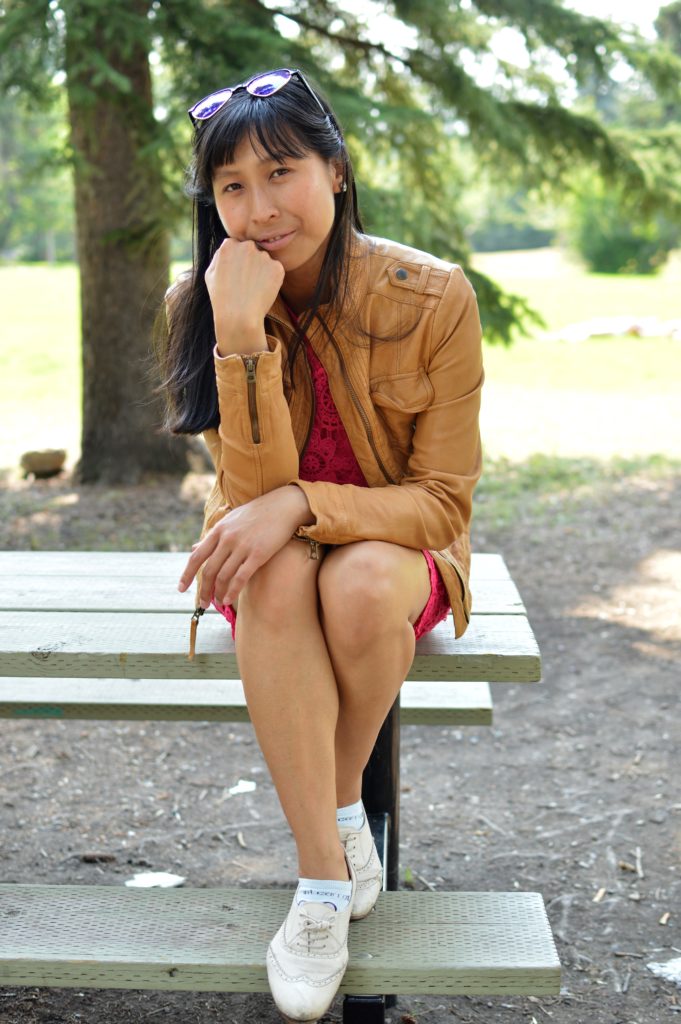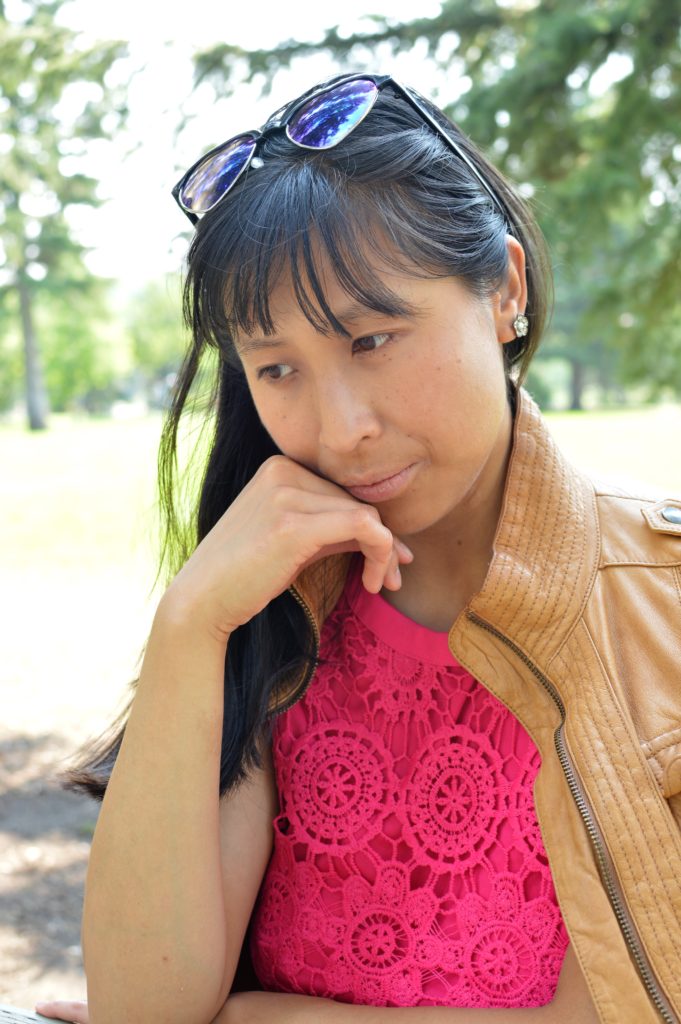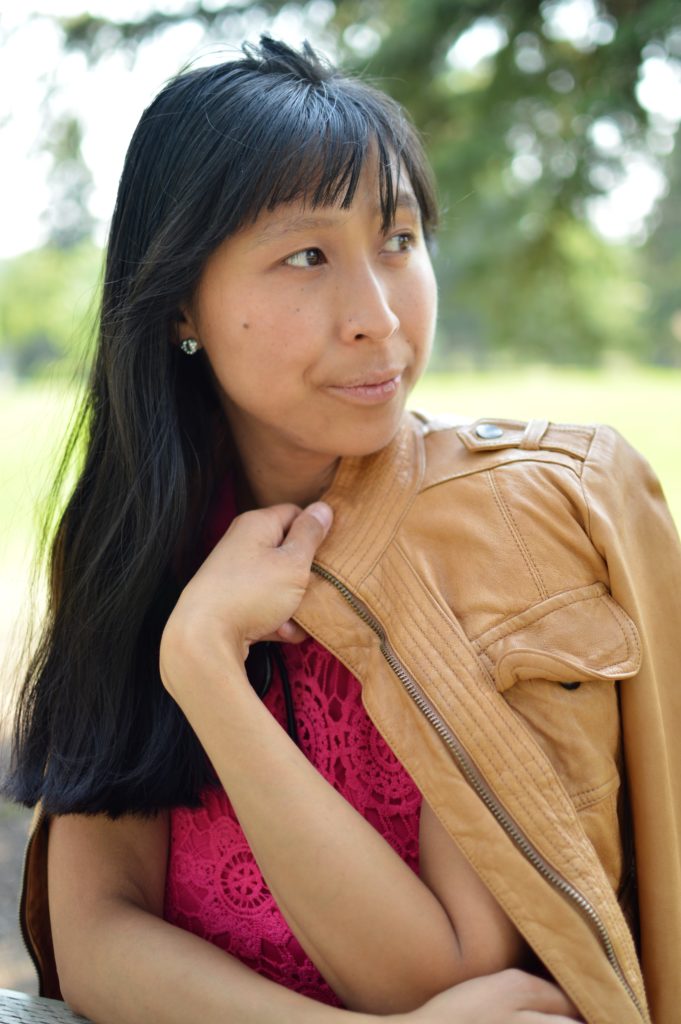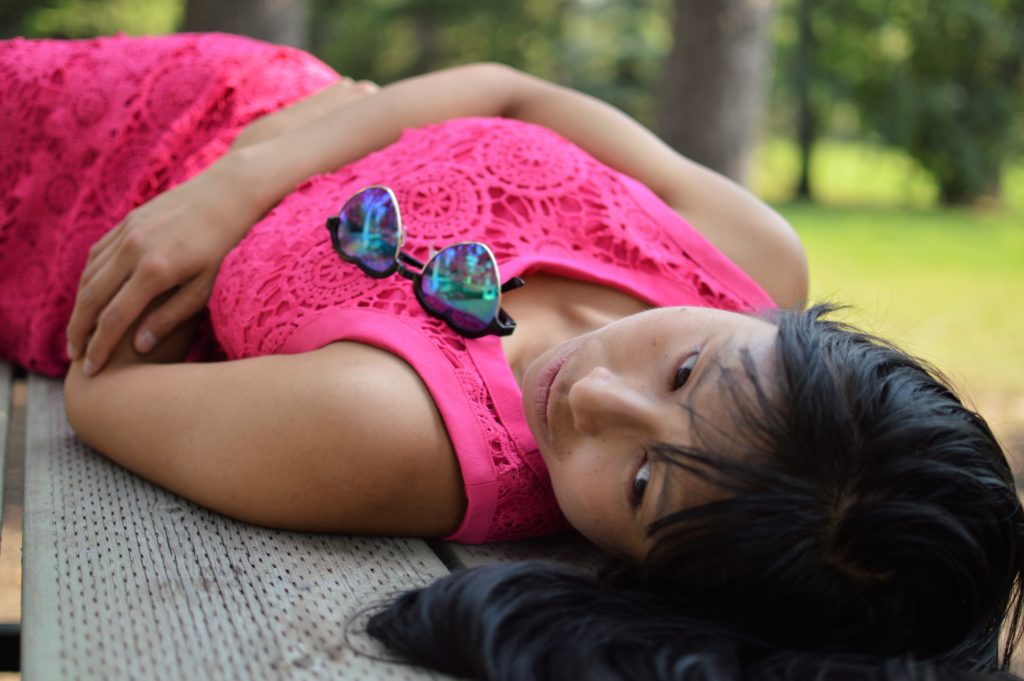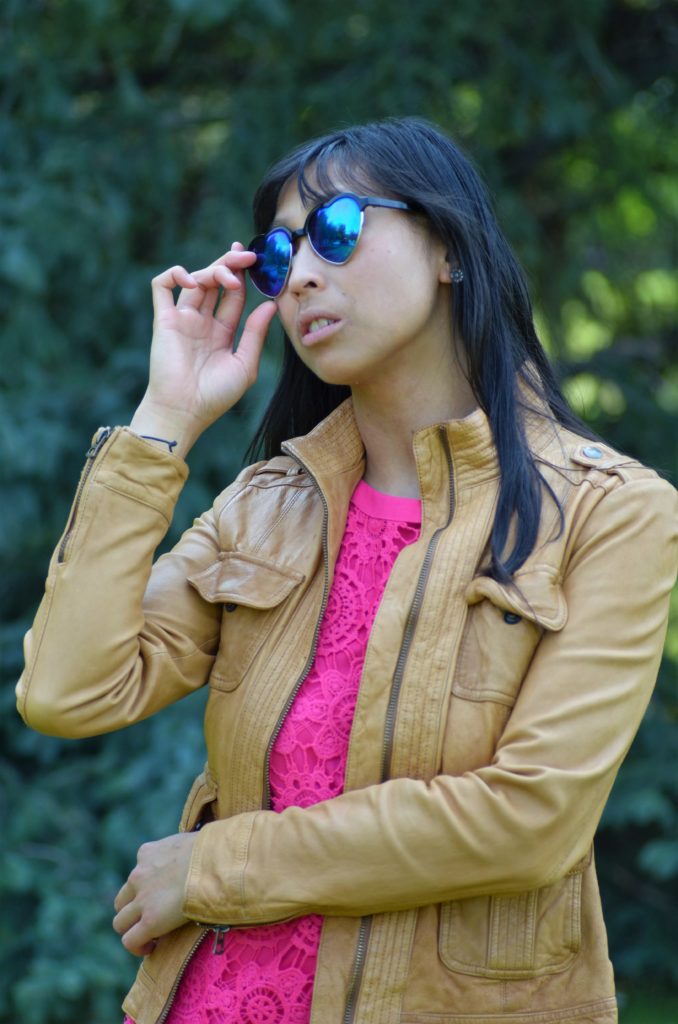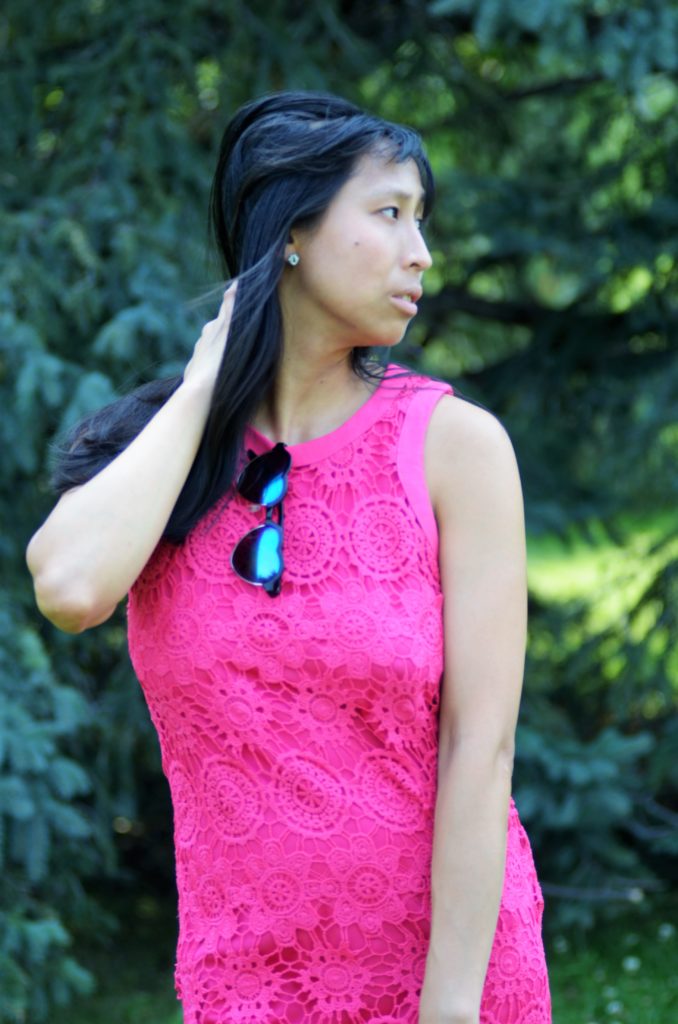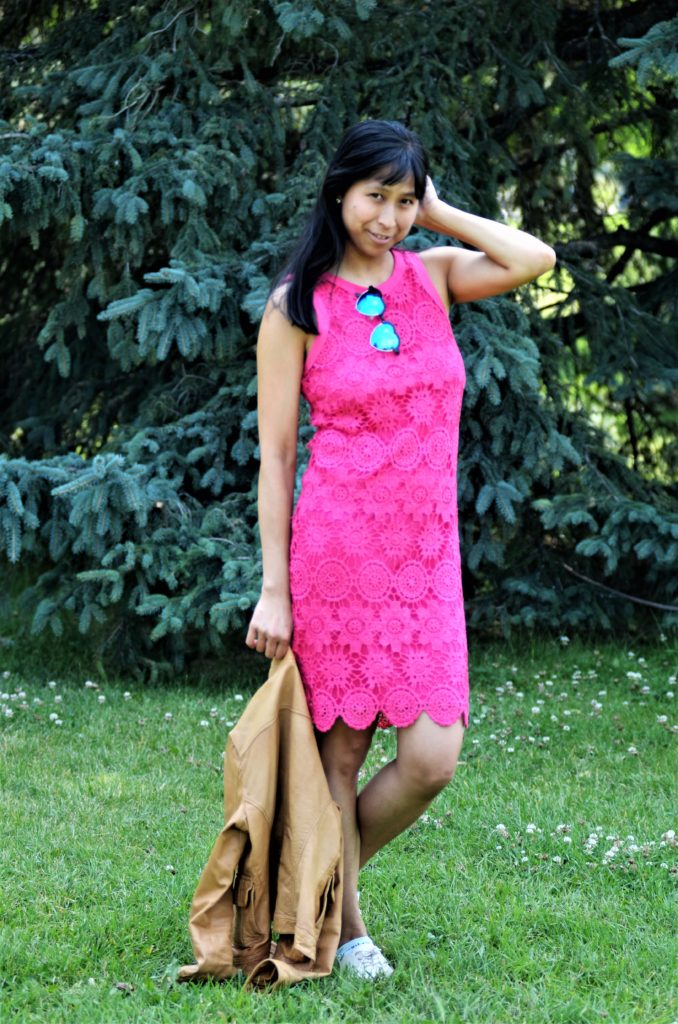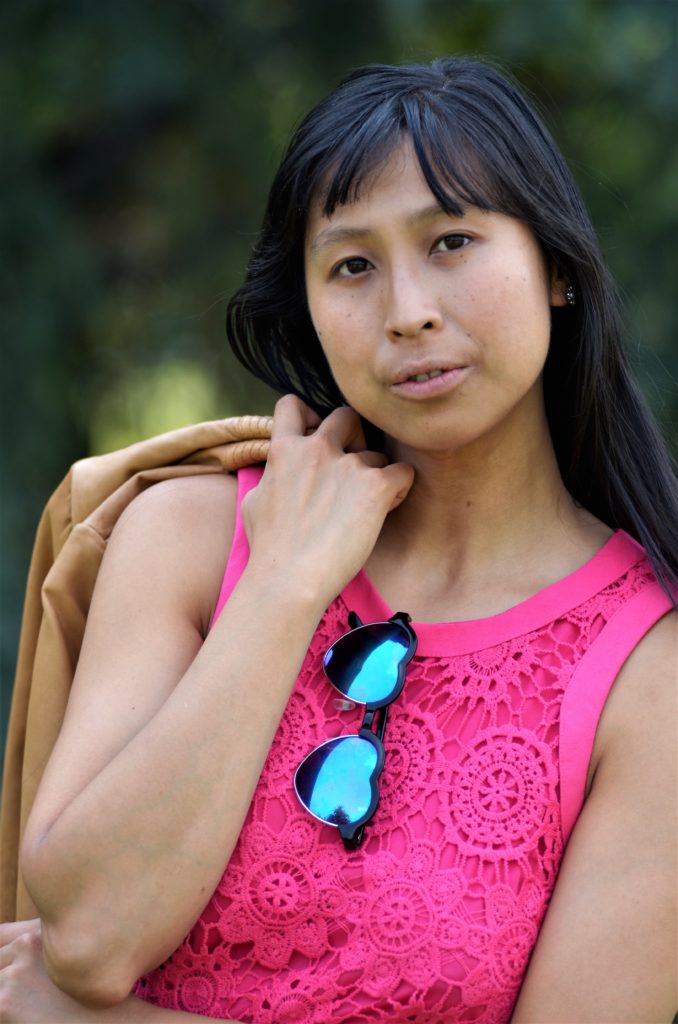 Heart Sunnies – Owned since 2015
Tan Leather Jacket – Owned since 2014
Pink Lace Dress – Owned since 2015
Cream Shoes – Owned since 2013
CREDITS
Photographer – Mac