How to look like a hipster: Find a funky hat, add a nice focal point, create a contrasting outfit, find perfect vintage shoes. Done! Okay, so I am not describing a Canadian hipster, my bad. You can find a Canadian hipster by looking for mountain men, then you will find their mountain lady counterparts, and they can be found at a different blog. What I am describing is more of an Asian Tantan styled hipster. Or maybe I am totally using the word in the wrong context?
My take on the hipster can be found below. Pairing a bright lace dress with a blinged out denim vest, and some subtle pale, tan tone, flat, cutout, oxford shoes. Ah, mustn't forget the hat! A very holy white fedora hat.
Confession time! Majority of this month's outfits are experiments, including this one. Not dissapointed. As I have said in past posts, I rarely wear this vest, and I really haven't had many opportunities to wear this dress. Even the shoes haven't been broken in! This whole outfit has been very neglected and I am sad to say that I have failed them.
My promise to appreciate all of my clothes hasn't been maintained. There are many factors for this; I think one of the big reasons would be the amount of clothes in my closet. My name is Thanh and I have too many clothes. I haven't even shopped this whole year! Then again I have adopted a ton of clothes from friends and clothing swaps, sooo, never mind… It may be time to downsize and give my clothes to people that will appreciate them. Anyone up for a clothing swap before the summer ends? I could use some winter clothes! =D
In all seriousness, if you feel like you have a problem with hoarding or shopping, please seek help.
Love from your city dwelling hippie in training – Tantan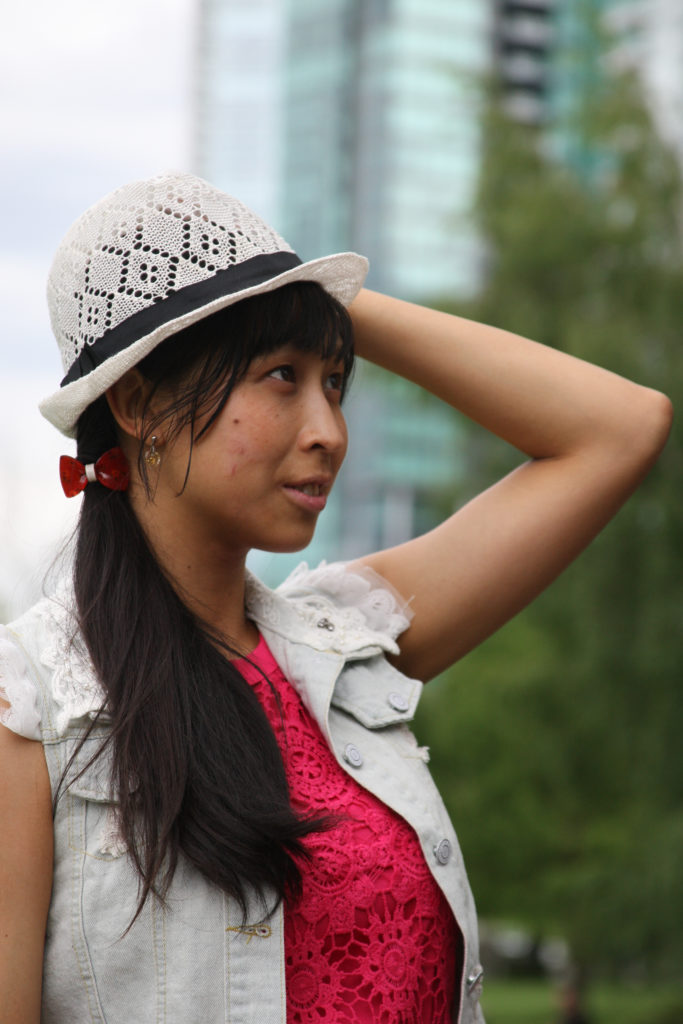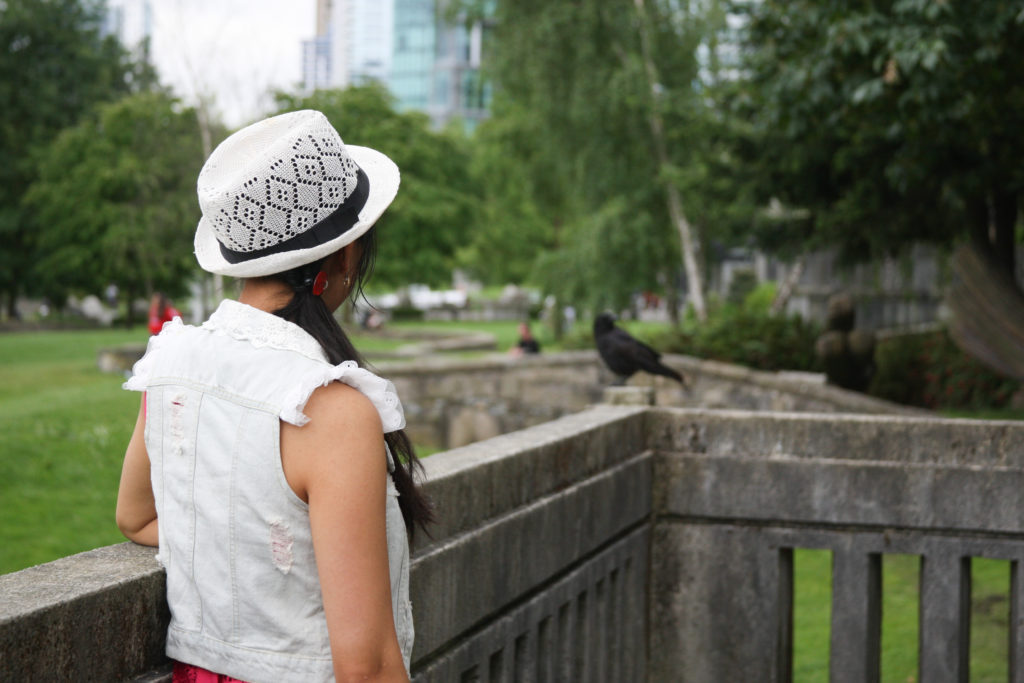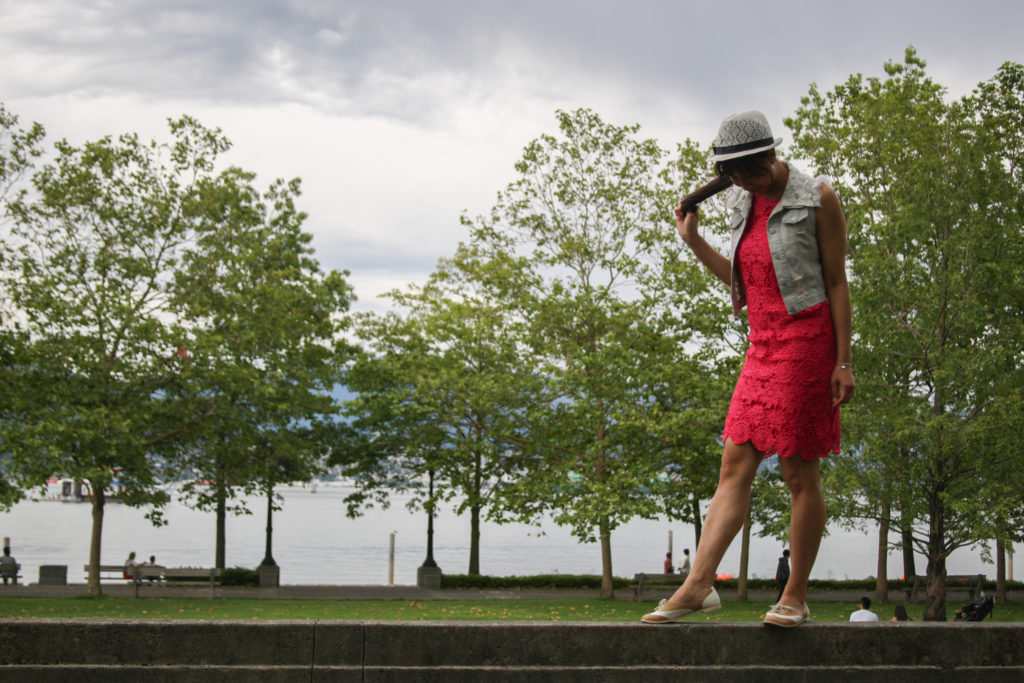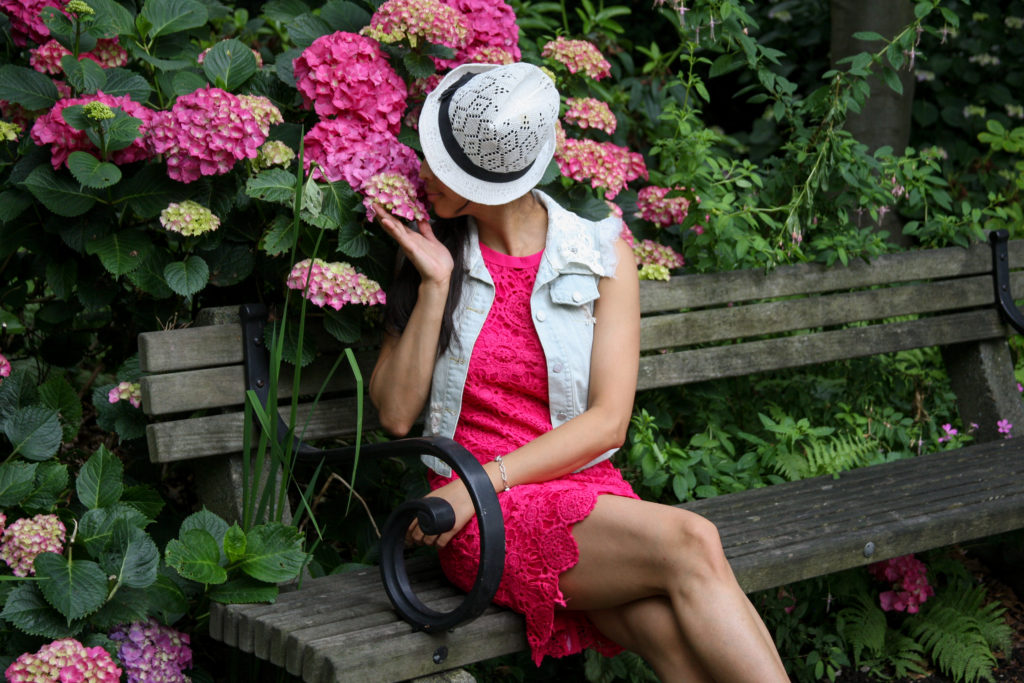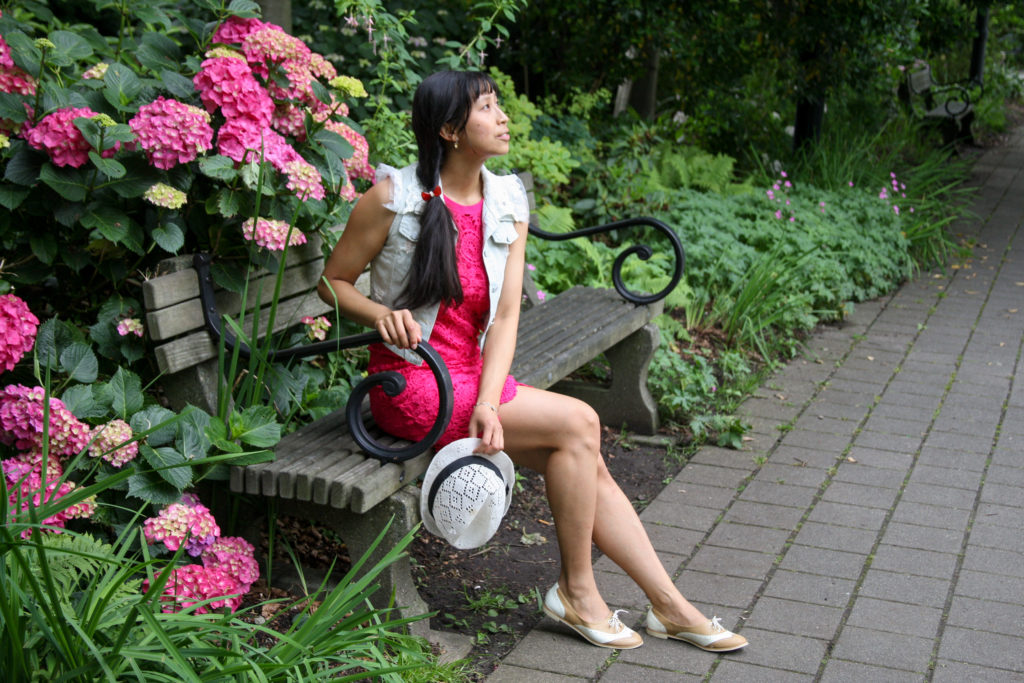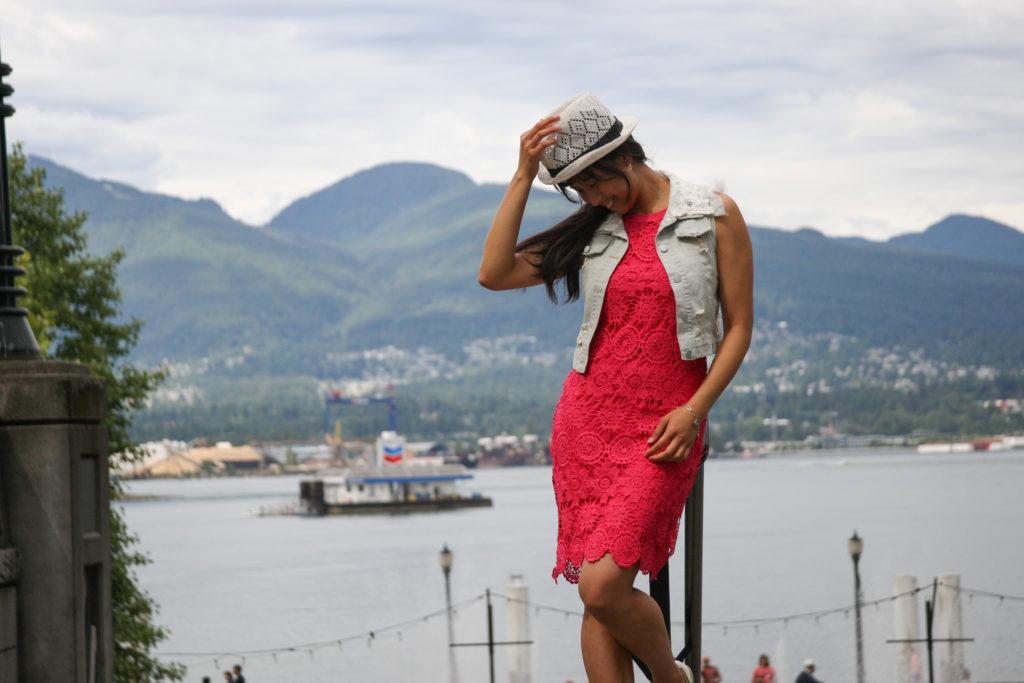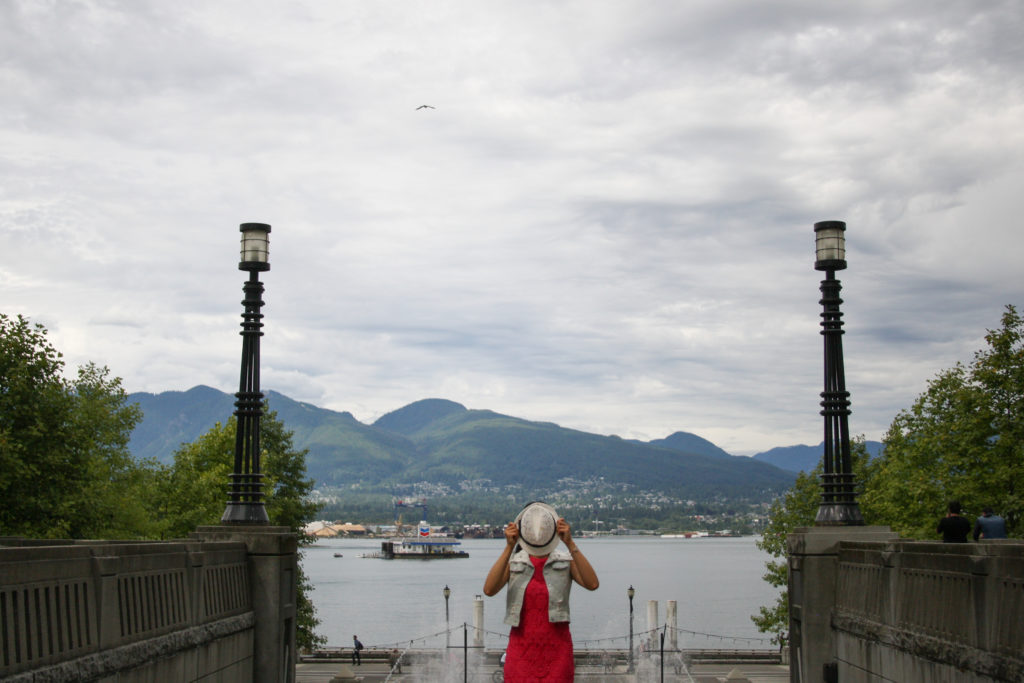 White Holy Fedora Hat – Owned since 2011
Lacey Embellished Vest – Owned since 2013
Pink Lace Dress – Owned since 2015
Tan and Cream coloured Wingtiped Shoes – Owned since 2014
CREDITS
Photographer – Amy Scott