Does anyone ever have that feeling of 'I'm over it.' when they look over an outfit they once loved so much that it was all they wore, like all the time? This outfit is starting to become one of those. It's always a sad farewell when you have worn something so much to the point of becoming sick of it, but it is a part of life. I think this may be my last hurrah with this particular combination, at least for a few months.
This has been my go to top to pair with this skirt. It's been a staple of mine for many summers and travels. Good thing I have a blog to challenge me to wear things differently all the time. ;P
I am very grateful to this top for many cute outfits, but with this skirt it's been even better. It was one of the first pieces I paired with this skirt, so there is a bit of attachment to it. It was also the first cropped top I have EVER owned and worn. I'm weird about my mid area, it feels weird to have it exposed, but I get to avoid that with the long skirt. Along with that, I would also like to give props to my chesticles. This top makes them look pretty great, if I do say so myself. #chesticles
Now that we are on the subject of boobs, yup, I went there, how do you feel about bralessness? I have been avoiding this top because I am reducing my use of bras for many reasons, but I will touch upon that in the future. Back to nipples, they are the very reason why I avoided wearing this top for a while. It's too tight and when it's cold the girls are not shy to announce it. So I wanted to know if hard nipples were a scandalous thing in your world, and why? All the models are braless these days, so I jumped on the band wagon, or maybe I'm old school when I feel uncomfortable with the world seeing the pointiness.
I know I went off track with this one, but I would love your opinion on the braless movement.
Love from your city dwelling hippie in training – Tan tan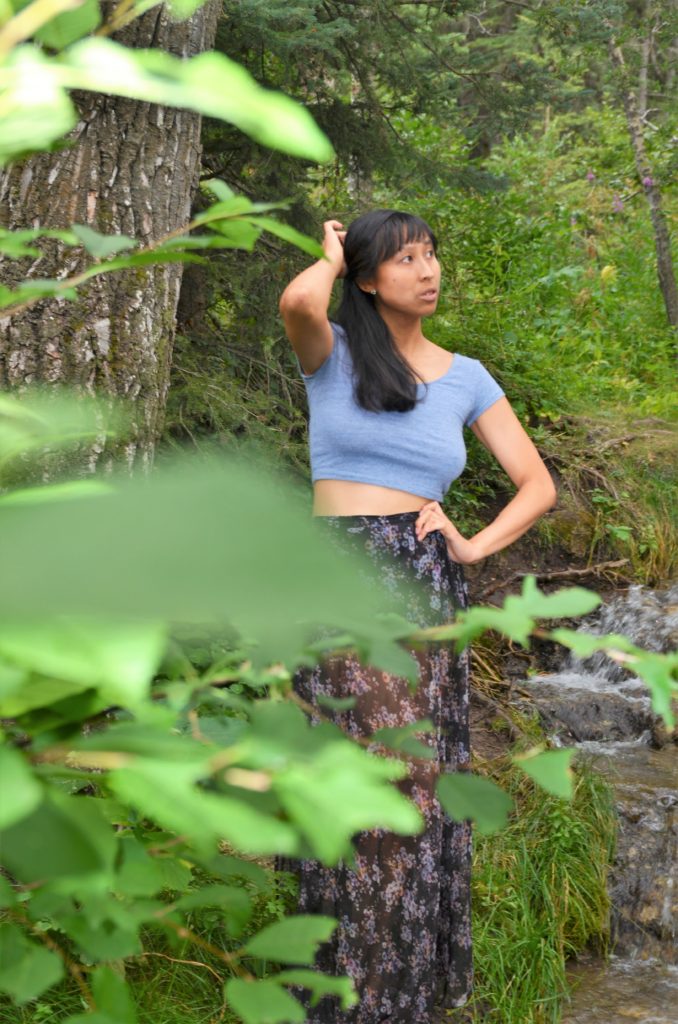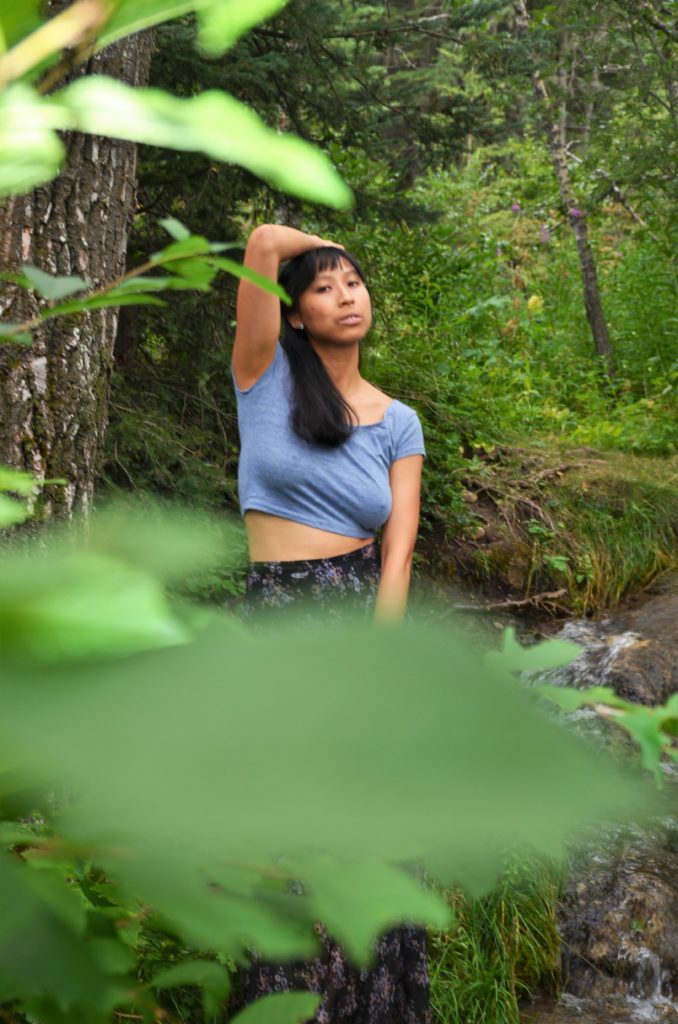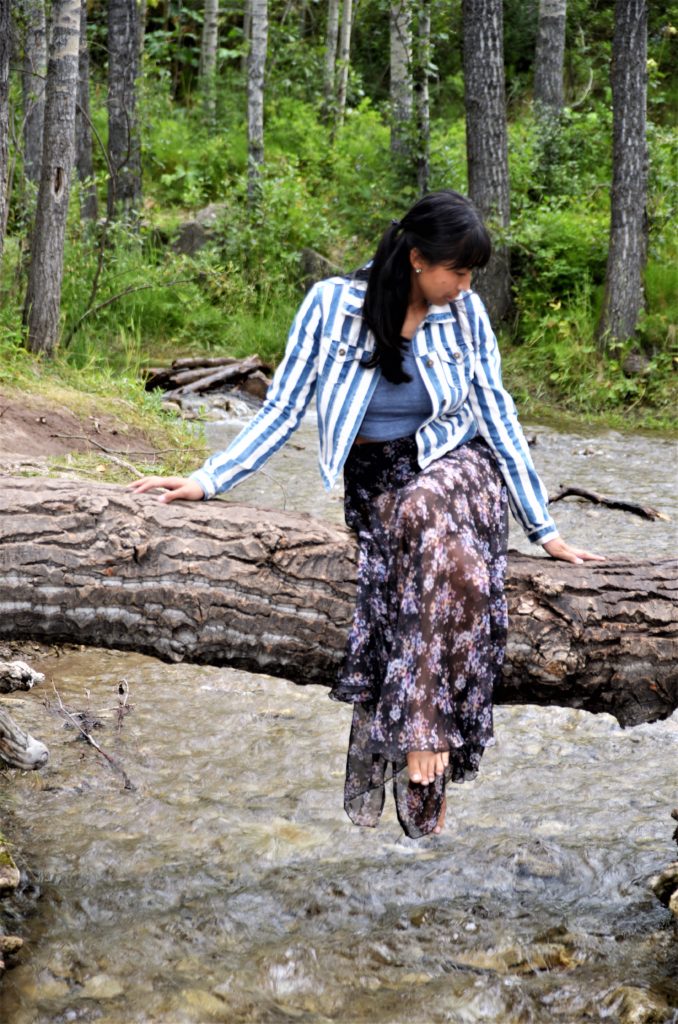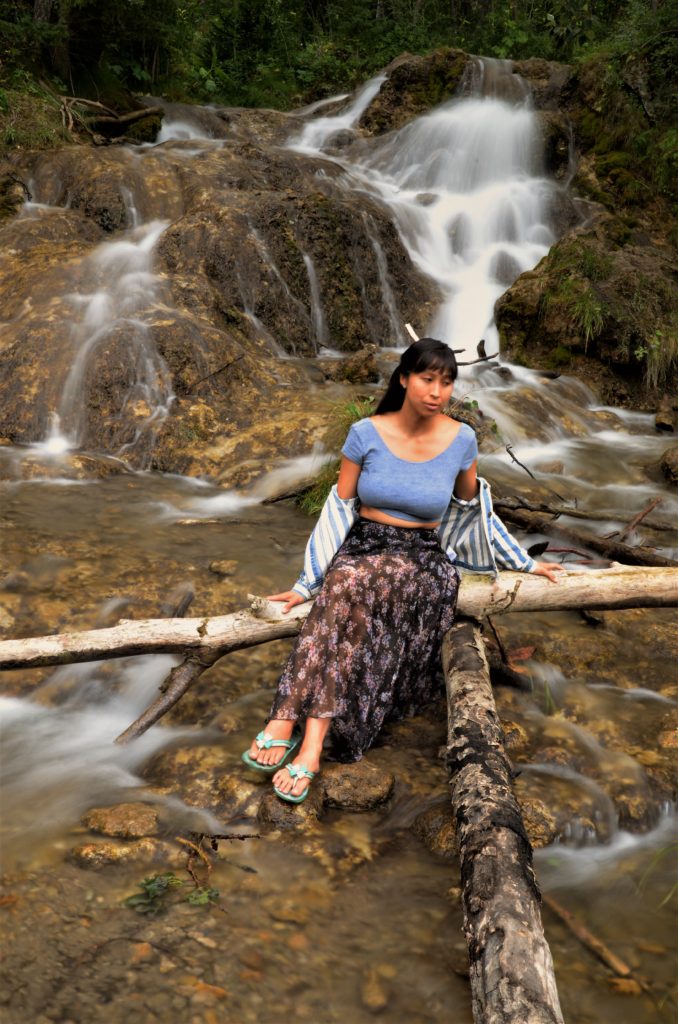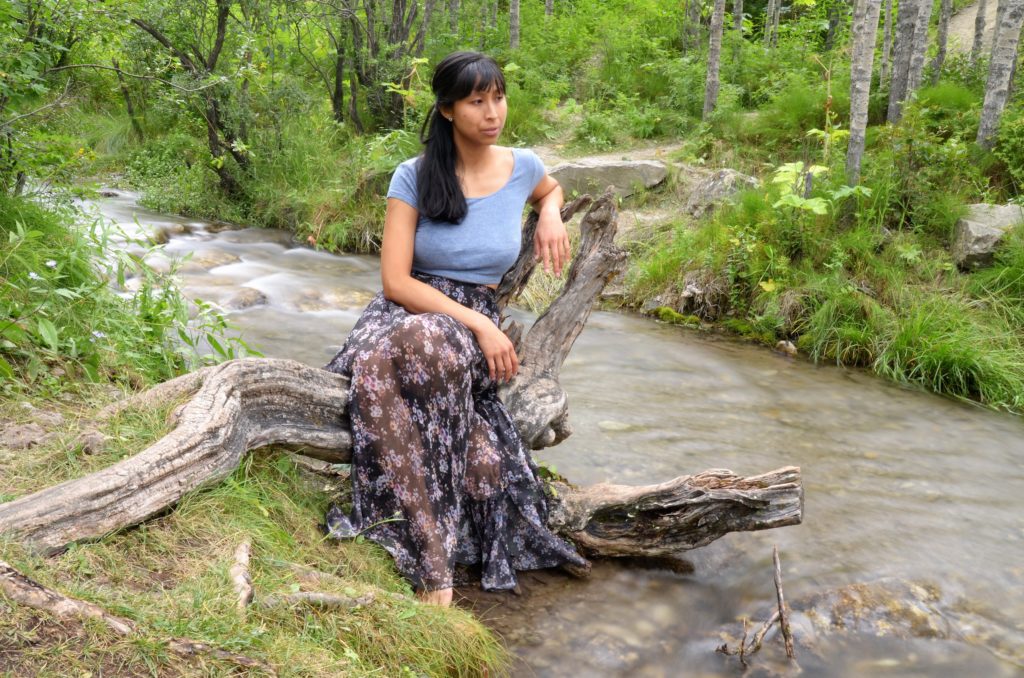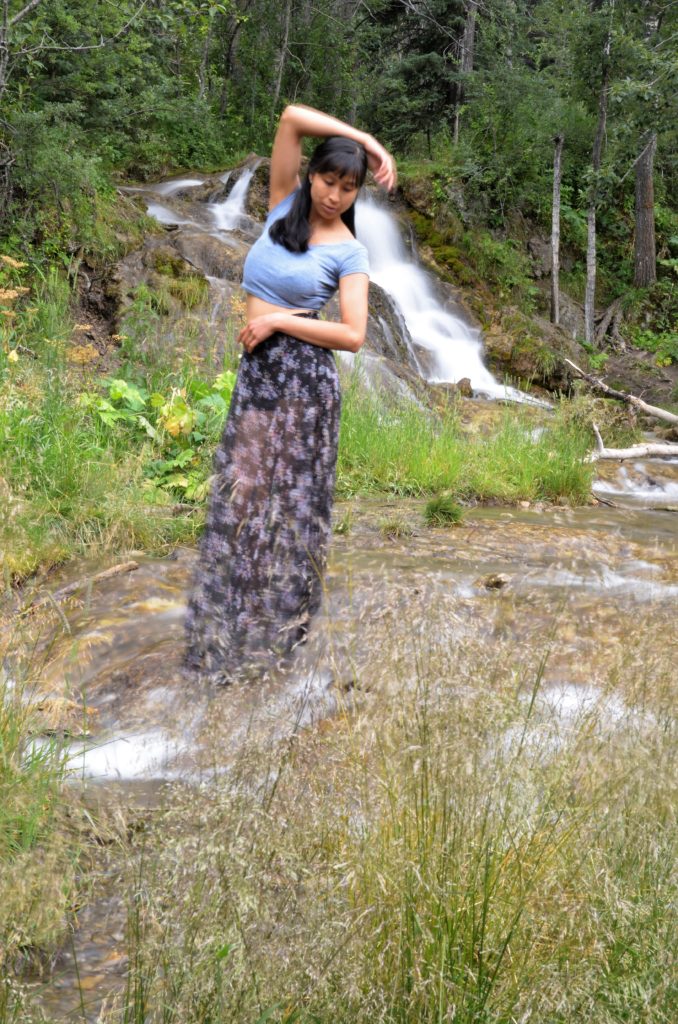 Blue Crop top – Adopted from a friend in 2014
Long Sheer Purple Skirt – Owned since 2014
Flip Flops – Owned since 2008
CREDITS
Photographer: Mac