If you were to glance at this outfit, you probably wouldn't think twice about it. You would just assume it was a one piece type of outfit. Upon closer inspection you learn that it's a floral crop top and a separate skirt! Okay, nothing mindblowing, but I just loved that this crop top matched so well with this skirt! Although, it does help that the eye is drawn to the white vest and all the print becomes one pattern, so the brain barely registers that there are two pieces under the stark white vest.
This style is a bit out of my own realm of comfort; I'm not too familiar with free flowy clothes. Funny enough, I don't see myself as free and flowy, and while I'm being honest, I think I'm a closet control freak, so this style feels just a bit wrong.
I never know where my skirt is going to end up as I walk, and the vest ruffles do their own thing. It's a bit of a challenge, not being able to have your way with your clothes all the time! Letting go of literally adjusting where I want the ruffles to sit and the skirt to flow was a good exercise. I guess it helped that the river had different plans for my skirt. I think we took a ton of different shots to try and capture the back of the skirt 'floating' on top of the waters, I don't think we got it, but we tried!
The two floral pieces were purchased/adopted at different times, but seemed like they were meant to be! The skirt was a purchase I made on my travels in Australia, but the top I adopted from my youngest sister more recently. So glad I decided to try these out together. There was the fear that it would be too much print, but the exact opposite happened, just the right amount of everything!
The print was basically the same size on both pieces and spread out the same amount, what a great coincidence. Even better, I get a whole new outfit out of this skirt. Honestly, I only ever wore this skirt with a scooped neck blue crop top. Yup, no creativity on my end.
I walked away learning to get over my fear of too many prints in one outfit and discovered a great hack – match patterns as much as possible to make anything look like a onesie! Maybe that was a bad lesson. I think I will experiment with this concept for another month.
Have you conquered your fear of overdoing something? Let me know your proud moment, whether it be fashion or life related, we can cheer each other on!
Love from your city dwelling hippie in training – Tan tan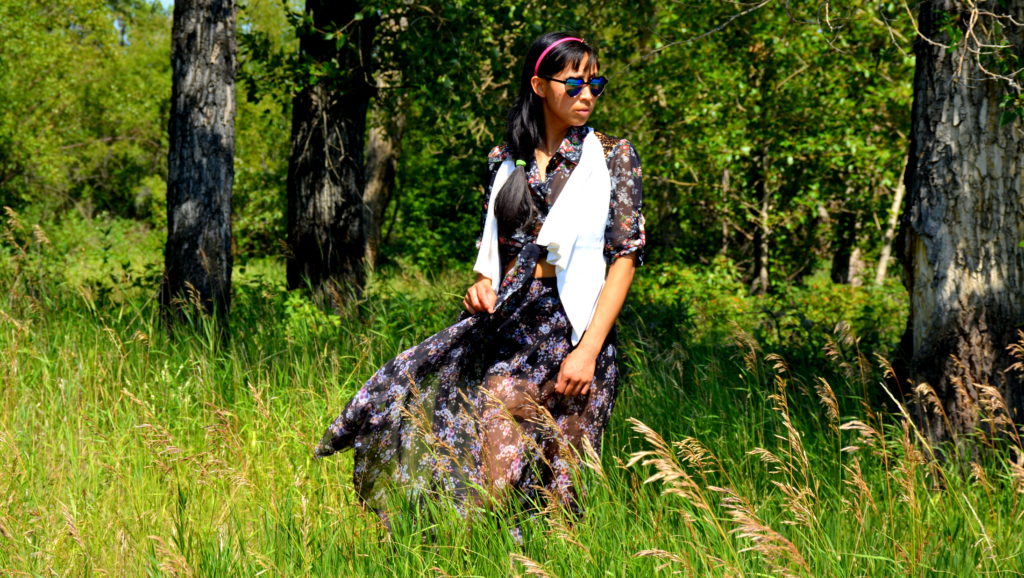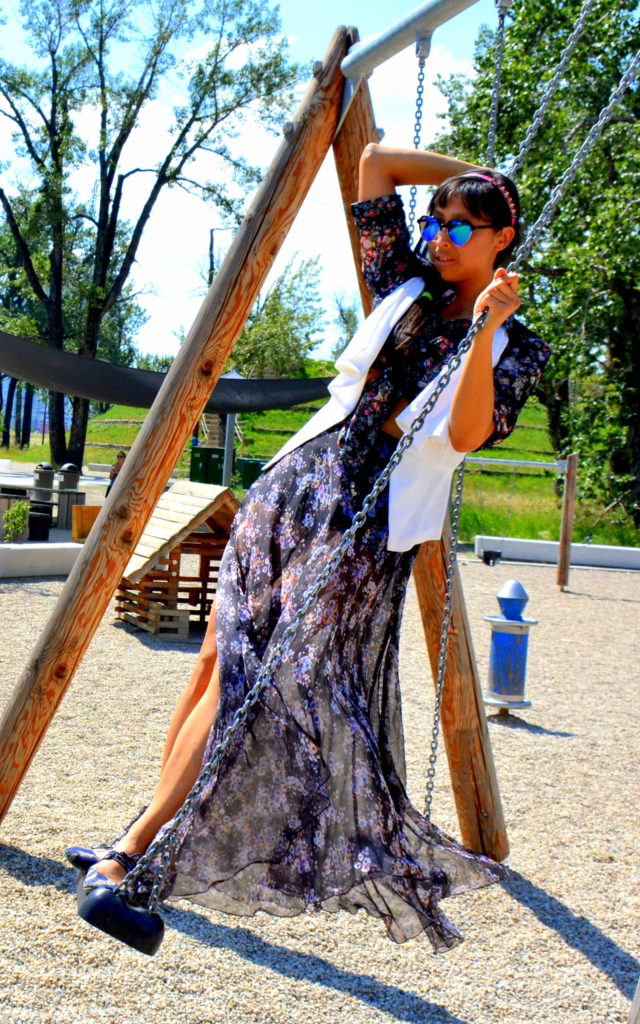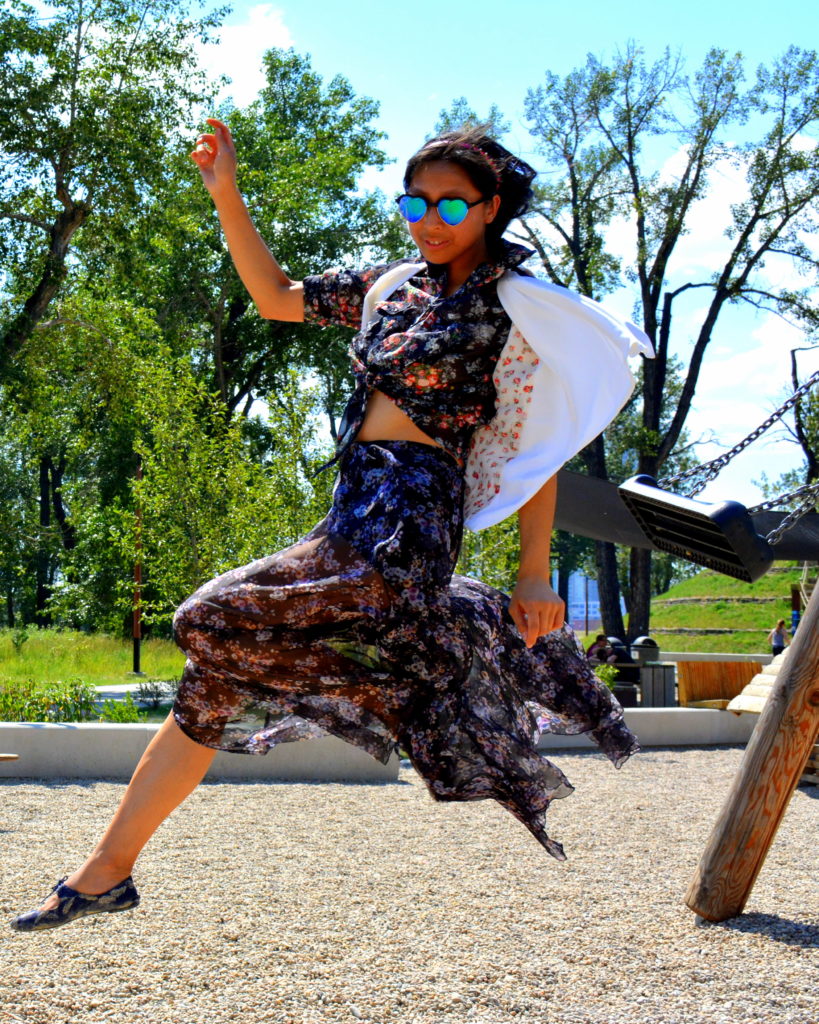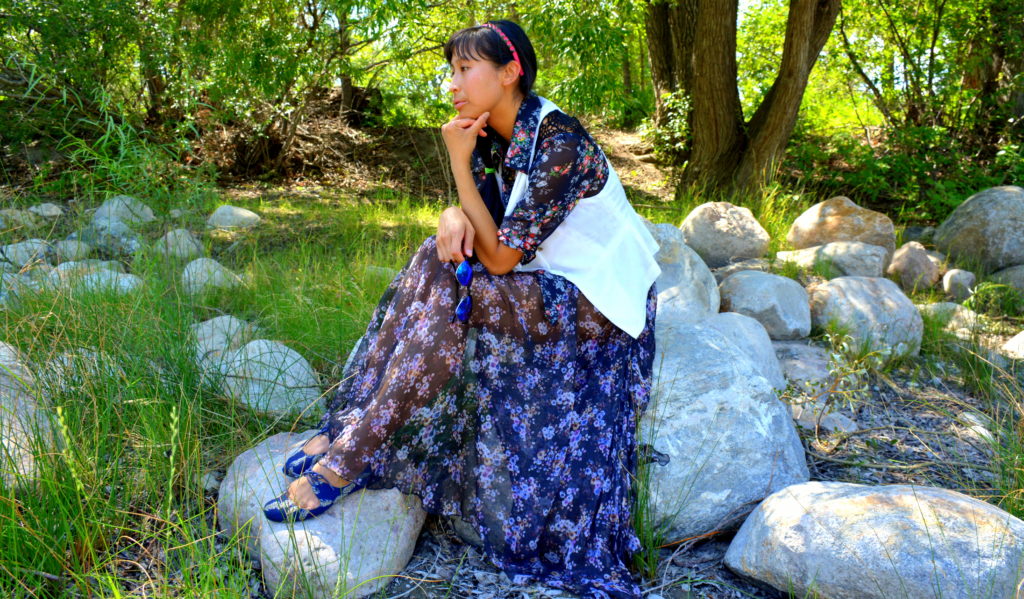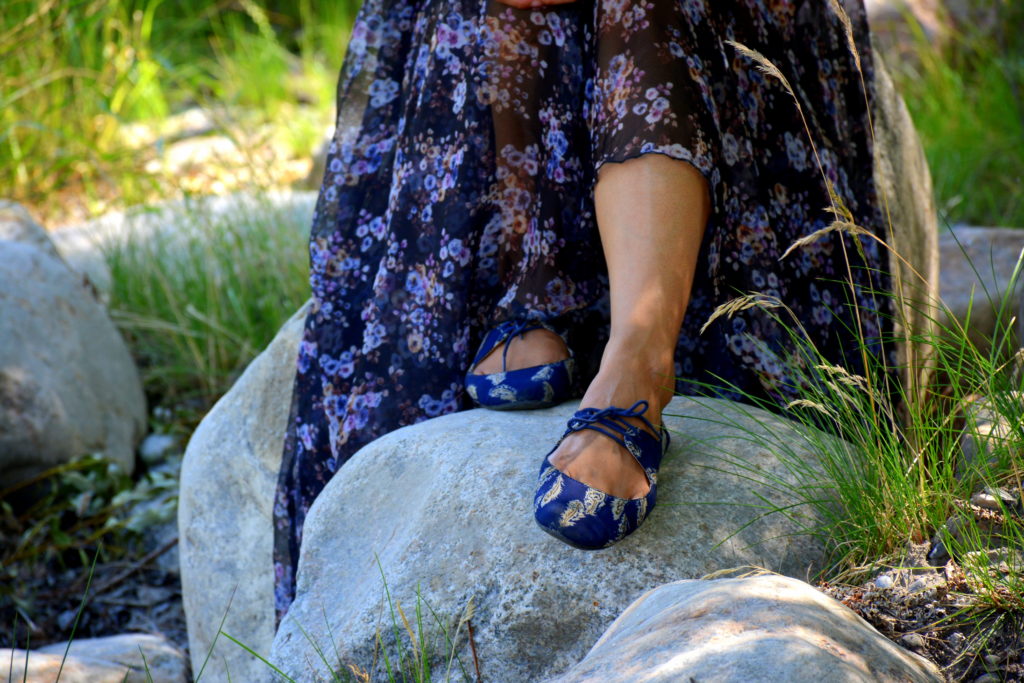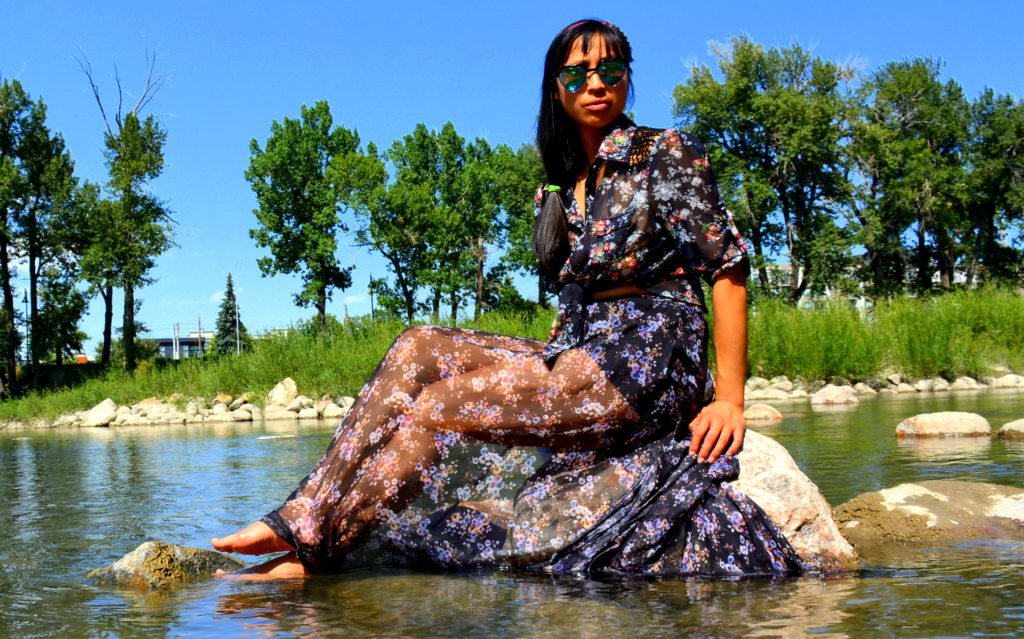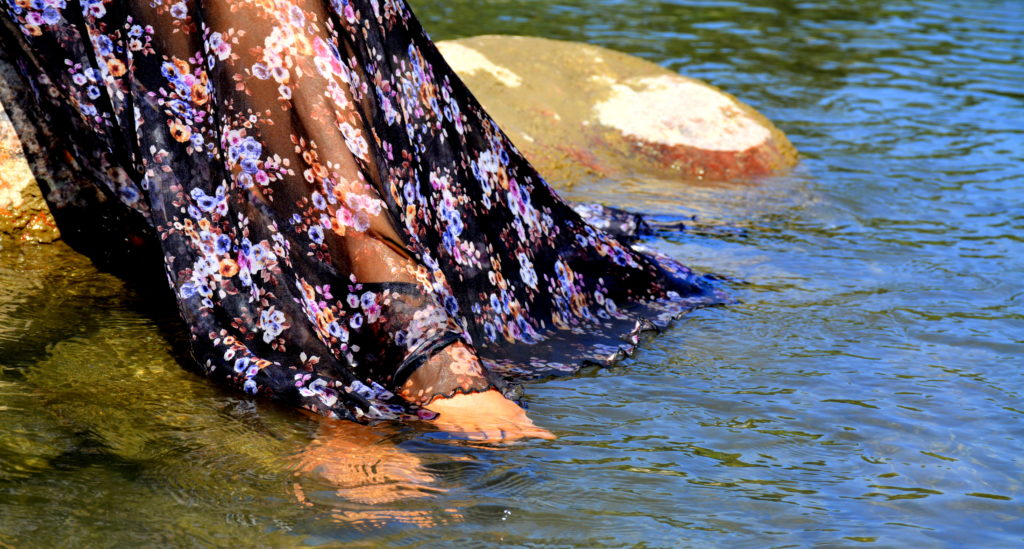 Pink Headband – Owned since 2014
Heart Sunnies – Own since 2015
White Ruffled Vest – Owned since 2015
Floral Cropped Top – Adopted from my younger sister in 2015.
Long Sheer Purple Skirt – Owned since 2014.
Floral Feather Shoes – Owned since 2013
CREDITS
Photographer: Kasy Ash